Spiti Expedition – SPT 01
Manali – Spiti Valley – Tabo – Kaza – Pin Valley – Manali
Duration: 7 days/ 6 nights. Starts at Manali and finishes at Manali.
Availability: 7th September to 25th September. Only for a group booking of 6 minimum.
Size of the Group: max 10 participants. If your group is less than 10 participants then we may book rest of the seats by exercising our choice without any intimation to anyone in the group who has already booked.
Suitability: Indians who are fit for mountain travel. No trekking involved.
Food, stay, transport as per the details given for this program.
Hired transport Manali to Spiti and for the drop of the group back at Manali.
Transport for excursions (included) on all days in Spiti Valley.
ITINERARY AT A GLANCE
Day 1: Check-in at a hotel for transit stay for one night at Manali, twin sharing basis, with one dinner, one breakfast.
Day 2: Drive in hired transport to Spiti Valley over Rohtang and Kunzum. Check-in onboard Taurus at Rangrik/ Kaza.
Day 3: Visit Hikkim, Langza and Komic. Night stay and dinner in Pin Valley (a true paradise) onboard Taurus.
Day 4: After morning tea, enjoy morning walks in Pin Valley. The excursion continues to Tabo and Dhankar Monastery. Night stay and dinner onboard Taurus at a location between Tabo and Kaza.
Day 5: Visit Key Monastery, Kibber, Chicham Bridge and reach Chandertal Lake. Night stay in hired camp with 1 veg dinner, 1 veg breakfast.
Day 6: After breakfast drive to Manali, stay and dinner at a hotel, twin sharing, with one dinner, one breakfast.
Day 7: After breakfast, check out as per the terms of the hotel.
TARIFF:
Special Tariff Rs 38,800 per person if booked now, non-refundable, only as a group of 8 to 10, if group is less than 8 then tariff will change accordingly.
Children below 3 years will be treated as our guests, below 5 years will be @ 50% of the tariff (will have to share accomodation with parents), above 5 years will be at full tariff
The tariff offered is applicable for group booking of 8 to 10 persons on twin sharing basis, single room occupancy shall be at extra cost in the hotel at Manali and at the Camp at Chandertal Lake.
CATEGORY: Gold
WHATS IS INCLUDED
Hired transport (Tempo Traveller -mini bus) for the journey Manali to Spiti Valley, as a group of 8 to 10. Less than 8 will have to pay extra for the difference of the cost for transport.
Two hotel stays (one on arrival and one on last day) on twin sharing basis at Manali, with one  dinner and one veg breakfast.
Single occupancy will be charged as extra as per applicable 'Single Supplement'.
Transport (Tempo Traveller) on excursions Spiti Valley on all days of the itinerary.
Taurus for stay and Indian veg food in Spiti and Pin Valley (from the kitchen of Taurus), twin sharing basis.
All 3 veg meals (including morning and evening tea) only when staying onboard Taurus the whole day.
Filtered water onboard Taurus with meals.
Camping equipment (sleeping bags and camp chairs)
Basic first-aid medical kit onboard Taurus.
WHAT IS NOT INCLUDED
Journey from home to Manali and return journey homeward.
Porters, Escorts and guides
Food on the way Manali to Spiti and excursions.
Any permits if needed at any stage (as of now Indians don't need any permits).
Extra transport for trips other than itinerary
Entry fee to monuments
Extra meals or eatables/ snax ordered other than prescribed in the itinerary onboard Taurus
Non Veg food
Beverages of all kinds, except drinking filter water with food only.
Lunch on excursions. But in case guests come back early, we shall provide working lunch onboard Taurus (from the kitchen of Taurus).
Expenses of all kinds related to medical emergencies.
Insurance of all kinds.
Anything which is not written in the list WHAT IS INCLUDED
Tips and gratuity to anyone
Laundry
Any delay caused by landslides, technical breakdown, political upheaval, poor health, and this incurring extra cost for stay and food.
Personal assistants and drivers will be accommodated at full tariff.
ITINERARY IN DETAIL
Day 1
Day 2
Day 3
Day 4
Day 5
Day 6
Day 7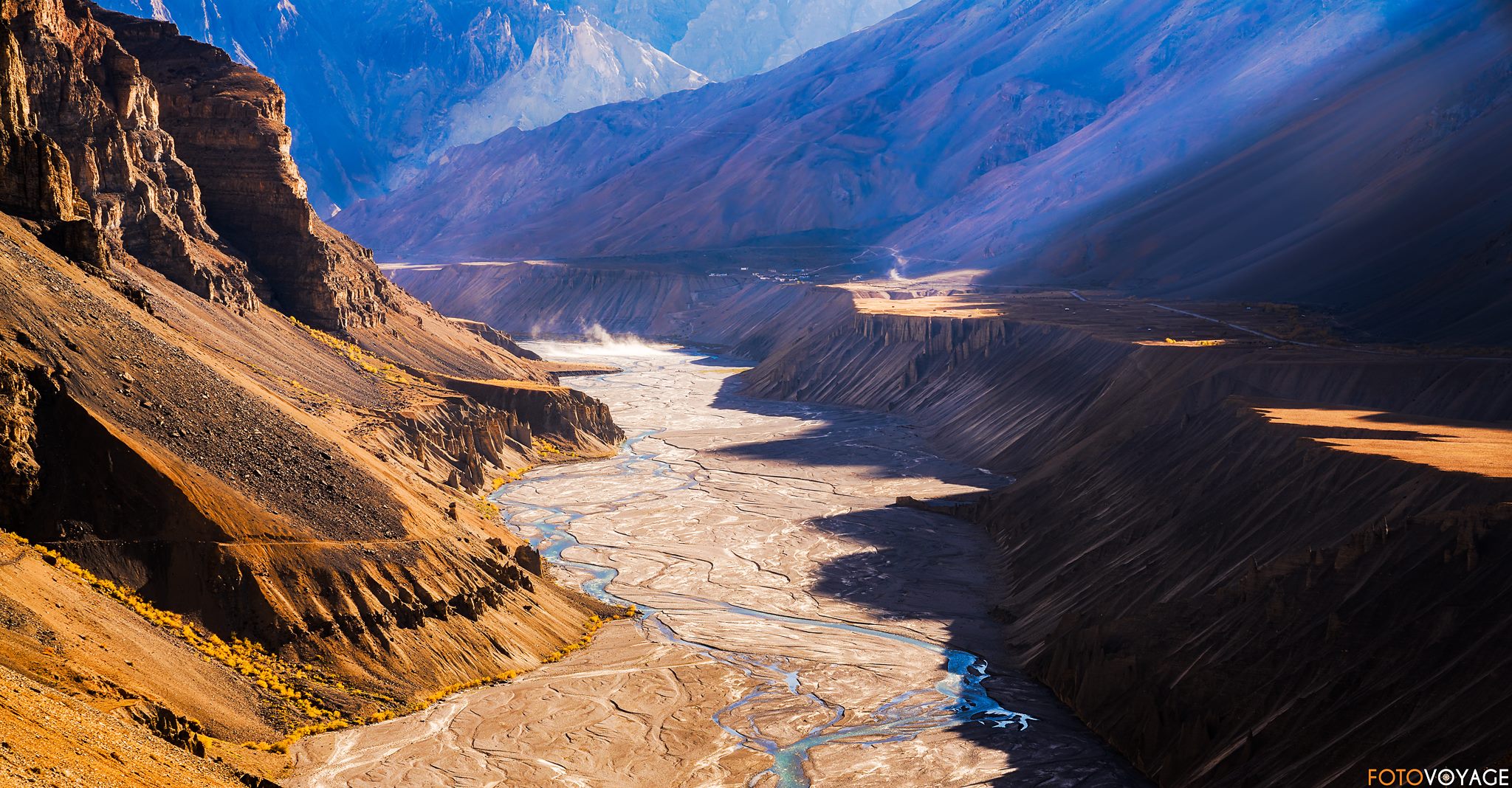 NOTE:
This is a tentative program and may be altered to make it better and to save time for travellers at any stage with prior intimation or without any intimation. Be rest assured, we won't ever do this to save money and by reducing the quality of the expedition.
Confirmation of the booking is on 100% payment. We have some SPECIAL OFFERS.
A comprehensive list about  what to carry for the expedition will be sent later.
You must travel with your comprehensive insurance for medical and accidents.
We don't cut corners or keep hidden costs to make the tariff as attractive illusion. Our expeditions are for 'quality outdoors' and can't be compared with tours around homestays and guest houses or even hotels and resorts.
If tariff is the sole consideration to compare us with hotels and camps then our programs may be overlooked. What we offer at this tariff has no match as of now.
We are honestly offering 'PROMOTIONAL TARIFF'.
You are requested to go through all information available about the concept and terms & conditions on this website. More details on terms and conditions will be sent later.
We are not selling tours; we are offering a special lifetime unique experience in total comfort and nomadic style.
Quality comes at price.
There are no guarantees of any kind in remote areas where God plays major role!
Any extra stay at any hotel or camp for bad weather resulting in roadblock for  or there is delay for any reasons shall be paid by the participants before check out, there won't be any adjustment in tariff.
Any losses caused by any kind of delays are not the cause for any kind of compensation.
YOU MAY ALSO SEE THE FOLLOWING LINKS
Why to visit Spiti – 10 Reasons– a video
Top 10 regions for 2018 in the world to explore – Lonely Planet
DISCLAIMER
There could be errors and flaws in this program by mistake and not by intention, therefore we have the right to make amendments at any time and your kind cooperation and mutual faith is sought for the same. And this program is tentative which could be changed anytime even while conducting, based on various fatores for safety and delivery, NOT to save money or to cut corners of quality. Its just to give you glimpses about what kind of program it could be in Spiti valley for you. Legal jurisdiction is Panchkula for any disputes.