Our Team
Quality of our unique product is the direct reflection of Team Leaders, their dedication and character ! 
Green Dot Expeditions is steered by it's dedicated Team of professionals,  who care for others first and have plenty to share from the true experiences of their own personal life. Our Team Leaders live enviable life so passionately to the brim and are `true leaders' in all respects, whom  you would love to emulate. GDE is bound to change the definition of `photography tourism' in India. Being seasoned travellers and photographers they understand your requirements in depth and are constantly keeping a keen eye on the development and improvement of our system of operations.
Under the watchful eyes of our team leaders, is your world on wheels,  shall have all the outdoor amenities to ensure that you have a safe environment while giving you access to unexplored locales in the lap of Mother Nature. You will make unscheduled pit stops to capture the moment in the real situations of rural India while on the move – The journey is more important than the destination!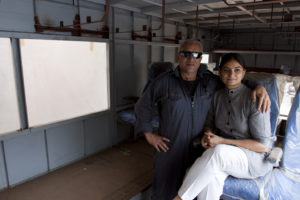 Capt Suresh Sharma & Dr Rajbir Kaur Sharma
(Founders & Team Leaders Ops)
With outdoor experience of 35 years, 6 years of active service with the Indian Army, 18 months of battlefield, odometer 165,000 kms over 19 years of passionate caravaning - an unparalleled feat for any Indian in India, travel photography published in international publications, contributed to the creation of two wildlife documentaries for the National Geographic Society, USA, two prestigious coffee table books ("The Indian Army - An Illustrative Overview" and "LEGACY OF A LEGEND" MiG-21 in The Indian Airforce - Illustrated Testimony of a Reticent Air Warrior), 29 years of quality tourism ops, champion of the "cause of the green", self-funded SAVING INNOCENT SNAKE & IGNORANT PEOPLE for 22 years. Our Team Leader Capt Suresh Sharma has wide variety of experiences from various fields, now he is a sought after consultant for experiential tourism, caravans, camping, how to earn freedom from 9 to 5 job - convert your passion into your profession, photography, travel, etc. Dr.Rajbir, a qualified homeopathic doctor, is a soulmate who juggles motherhood with the life of adventure as a team member. Their lives have been enriched by their shared experiences and has supported each other through their common passion, from handling snakes for the photo-sessions with Captain. Suresh and his wife Rajbir have designed and custom built two caravans (RVs) themselves and has clocked more than 165,000 km with family and friends in their home on wheels for almost 19 years, which they fondly named 'Kingcobra' and 'Taurus'. The couple has now founded the `GREEN DOT EXPEDITIONS'  and introduced a new concept of overlanding in India, built India's first luxury overland truck named TAURUS ("Mobile Camping" an RV - recreational vehicle) to take serious photographers and adventurers to exotic locales to explore local culture what others don't get to see, freeze and frame their live experiences, offering vanlife, campervan holidays. They presently live in Chandigarh with their two children. Capt Suresh Sharma is fondly addressed by friends as 'CAPTAIN', is the one who has given shape to his dreams and has lived with them - accrued the traits of a true leader. Has lived like a free bird who could not be caged by the worldly compulsions. Meandering around like a snake, knowing no boundaries, Suresh makes anyone envious with his life style and the life he has lived. Spirit of the outdoors and adventure got him to the army, but again hung his boots to explore `Life' unconditionally. A man with courage to live life on his terms, which most people find difficult in India. Suresh has dedicated his life to the pursuit of photography as a passion, which he is exploiting as his tool to disseminate awareness about nature conservation and snakes.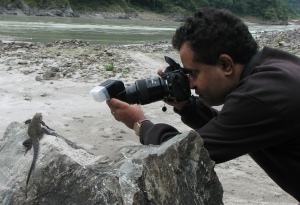 Dr Indraneil Das
(Natural History Scientist & Advisor)
Indraneil is one of the most acclaimed Indian wildlife scientists, who has achieved what most Indian wildlife scientists only aspire, especially in the field of herpetology. Indraneil Das received his doctorate from the Oxford University, UK for his work on animal ecology. He has conducted fieldwork in many countries in south and south-east Asia and is a member of the IUCN (International Union for the Conservation of Nature). Being a leading herpetologist in the country, Neil has written several books and as well as numerous research papers on wildlife and has described several new species of snakes and lizards. He was a Fulbright Fellow at the Harvard University's Museum of Comparative Zoology and Scientific Officer of the Centre for Herpetology and Island Ecology, Madras Crocodile Bank. Currently, he is working as Professor at University of Malaysia Sarawak.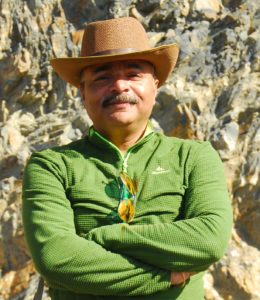 Colonel Ajay Kumar Raina, Sena Medal
(Planning & Special Ops)
A decorated soldier, a record holder rider, a published author and a successful entrepreneur- some of many dimensions that define Colonel AJ in very basic cognizable terms. Beyond such visible and well documented traits, is a person who comes across as an easy, happy-go-lucky kind of a man who is equally comfortable consuming a formal seven course meal as well as eating stale food straight from a rolled tissue paper. Now out of his uniform, he is a successful entrepreneur in the tourism industry.
From Mountaineering to snow skiing to river crossings to parachute flights to balloon rides to high altitude off-roading, he has done it all. He, along with his spouse and two years old daughter were mentioned in Limca Book of Records (2011) for triple riding across all major passes in Ladakh without any back up support. As a couple, they rode across Marsimek La, then the highest motorable pass, in 2009. He was awarded the fourth highest peace time award for bravery for his gallant military action in 2005. At a very young age of 43, he went back to a reputed business school to earn two years full time MBA in Finance and came out as the topper of the course.
He is a freelance blogger and a writer with four published books to his name. His experience of more than 27 years in Army, his qualifications in academics and his passion for travel and hosting, all together, make him a worthy member of our team of professionals. He possesses mastery over camping, rescue, survival and hospitality at offbeat locations with or without any supply lines. He is sure to be our man Friday if and when we are put to some real 'beyond the world' tests in the field.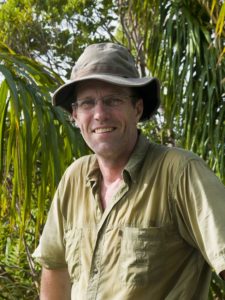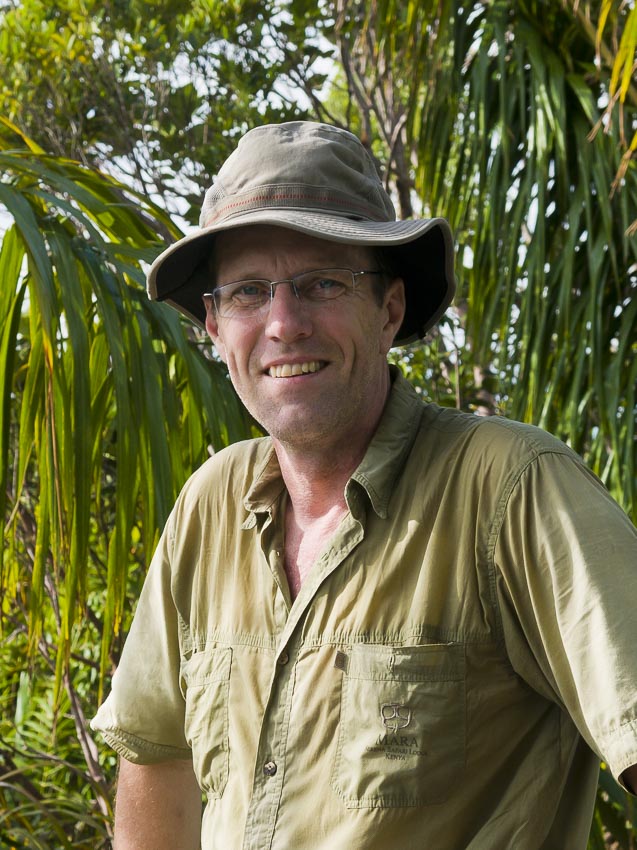 Anders Blomqvist
( Travel and documentary photographer, adventure travel consultant, rafting and trekking guide)
Swedish born Anders studied photography in California 1981/82 before getting work onboard M/S Royal Viking Sea, a Norwegian luxury cruise liner, where he spent nearly four years cirumnavigating the globe. That became the start of a lifelong passion for travel photography.
As Tibet opened up in 1986 Anders was slow to make his way there doing a 5 month overland trip from Sweden to Kathmandu. Then he spent nearly 4 months exploring and documenting the vast and incredible place we know as Tibet. A journey that led to a mega slide show at the University of Oslo in Norway that in turn led to fame and good image sales. The ball was rolling.
In 1987 he began work as a trekking and rafting guide in Nepal for Encounter Overland, combining the freedom of roaming the Himalayas with photography and having a lot of paid fun. After seven wild years in Nepal it was time to focus more on photography and expand to the rest of Asia.
Anders joined Lonely Planet Images in 1999 and became one of their top ten photographers quickly, a very fruiful move. Doing assignments for LPI and a host of various travel companies and book publishers became the main focus. He joined other image stock agencies also and the collection of great images kept growing.
Being able to live from travelling around the world shooting what you like was a rare privilege for many years but as micro stock agencies started selling images very cheaply, LPI being bought by Getty Images and then Getty destroying the photo stock business with their "Premium Access" scheme, making a living on shooting stock images has become nearly impossible and nowdays Anders runs a health related web shop in Sweden and enjoying photography more as a hobby.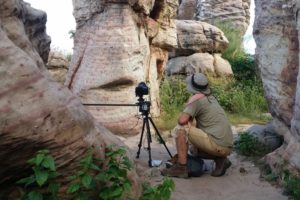 Darren
A degree qualified design engineer, Darren picked up a camera again in 2007 re-energizing a childhood hobby. He set about photographing the cultural festivals in Asia. Self-taught but also guided by his longtime friend and professional commercial photographer Mike Harrington, he is forever developing his skills. In 2010, after many extended photography tours in Asia, he took the plunge, gave up his role as a design engineer and moved to Cambodia, the heart of Asia, where he could concentrate on his passion full time.
Photography was initially a tool to integrate and get close to the culture. The people of Asia, specifically Cambodia, were what drew him there, and it is this that he enjoys most. Over the years he has gained a great depth of knowledge about the culture and local area while forever developing his camera skills. His work is finding its way to local and national publications such the Guardian and Lonely Planet.
His engineering background has led to his latest obsession. Time-lapse photography has brought time and motion to his work. Engineering certainly shows with his knowledge of photography. It is this latest development that Darren will strive to show not only Cambodia, but expand his horizons to other continents, with beautiful photography and time-lapse media. Combined with a love for culture, the future is set for a great adventure.
Darren is about enjoying what he does best. If he can share that with others then that makes for a good day at the office. Standard tours he will do, but enjoys more the challenge of getting that bit extra, which can make for an exciting trip, especially in Cambodia.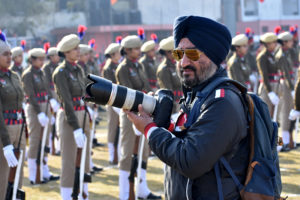 Raminder Pal Singh
(Team Leader - Photography Holidays)
Award winning photojournalist Raminder Pal Singh is based in Amritsar, Punjab, India.
Singh has been working for the European Pressphoto Agency (EPA), an international news wire photo agency since 2005. With over 15 years of experience in the field, he has covered many breaking news for the agency, apart from covering important news developments in the region. From street photography to capturing high profile celebrities to capturing gala sports extravaganza like the Asian Games – 2018 in Jakarta and Commonwealth Games – 2010 in New Delhi, Singh has scored high in gaining respect from veteran photojournalists and seasoned photography pros. alike. In 2013 Singh has won an award in photojournalism in (Arts and Culture) category in a national photo contest held by Media Foundation of India (MFI). Since 2008, Singh has also been working as a photo manager on EPA's India Desk.
Having grown up in Amritsar, east of Lahore, Pakistan-India's most controversial neighbour, Singh is an expert on capturing the essence of prevailing tense relations between the two countries. He has also covered all the major events across the Attari and Wagah borders, the only road border crossing between India and Pakistan. Singh also covers breaking news in northern India, especially Punjab region.
Singh has also been invited to impart talks on the subjects of photojournalism and photography by various institutions.
Singh's feature photography have graced the covers of TIME and Forbes India magazines and various international newspapers/publications like New York Times, Washington Post, The Telegraph, The Guardian, The Wall Street Journal etc.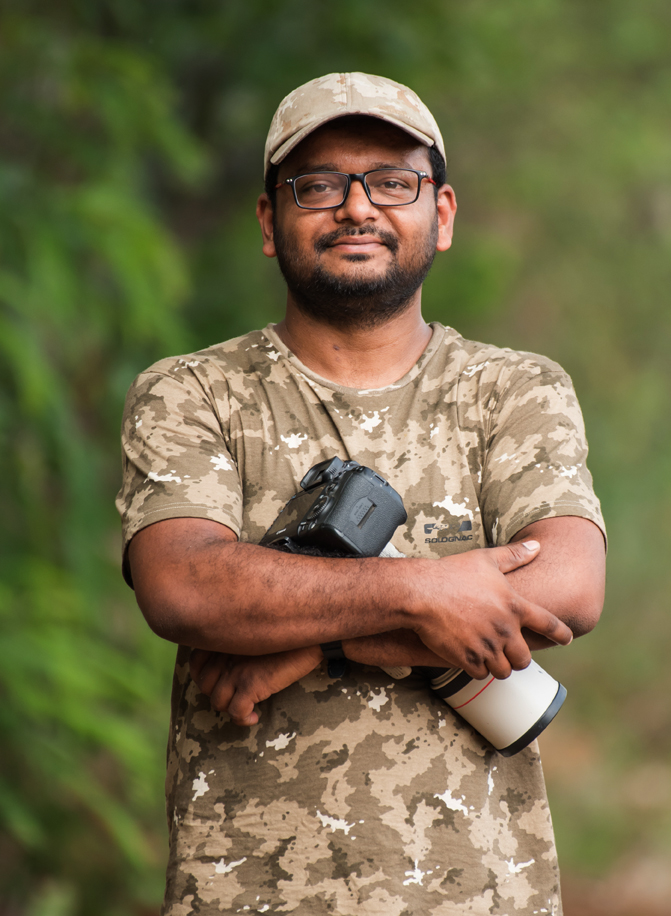 Hemant Kumar
(Wildlife Photography Specialist)
With a degree in fine arts and graphic design engineering as a profession, Hemant Kumar follows his passion for art and photography with equal enthusiasm if not more. He is also a nature activist and loves nature to the point of making it his muse. He travels a lot to capture nature both in the frame of his camera as well as on his canvas.
Hemant is very passionate about taking photographs in action, and is more interested in photographing wildlife, birds, amphibians, reptiles and landscapes.His work has been published in various photography magazines like National Geographic  and has also featured in Daily Dozen.
He loves birds and has a lot to offer to people who are interested in learning and understanding birds. He believes that everyone in this world has the right to live which includes the fauna and avifauna and he contributes to this cause by teaching people about the importance of these amazing beings.  With great ideas and a diehard passion for wildlife he is just waiting to see where the future will take him with this.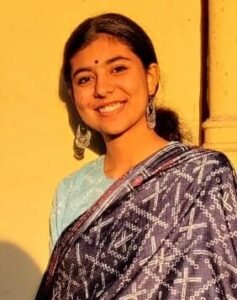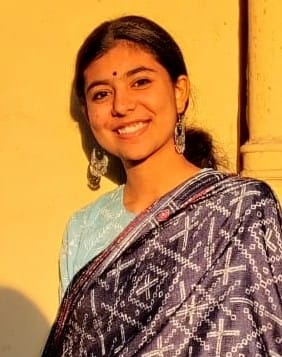 Sukhmani Sharma
(Marketing & Promotions Assistant)
She's one of the youngest core team members. Pursuing her Bachelor's degree in Pharmacy from Panjab University, Chandigarh, she's part of the marketing and promotions team.
Sukhmani Sharma is a Biology enthusiast & an outdoor traveler. Caravanning since a very young age with her parents, skilled in public speaking, communication & writing, she's also a meticulous planner. She's a go-getter, outspoken and an enthusiastic person
She brings fresh Gen-Z ideas to the table! Always keen on learning and exploring new things. Passionate about all things amazing that life has to offer. She loves the thrill in life!
She has grown up traveling in the caravan - Kingcobra and now Taurus the truck, nurtured to bring Green Dot Expeditions to a new level in the times to come!