Why We
India is a stunning gallery yearning to be captured. Captain Suresh Sharma has long been a zealous nature lover and passionate travel photographer of this enigmatic subject matter. Green Dot Expeditions offers a unique opportunity to elucidate both these mysteries: Photography in India.
Seamlessly, Green Dot Expeditions takes you deep into the richly textured and evocatively painted landscapes of India. It is here where your photography can develop into the third dimension and even into the fourth with the vast experience and intimate knowledge of Captain Suresh Sharma.
With unsurpassed synergy, Green Dot Expeditions lets you immerse, discover and create your zenith and uttermost in nature photography. It brings together the magic, the master and the means into a single space and time to realise your full potential.
Immerse yourself in it to feel it, breathe it, taste it, and live it so as to capture it entirely. Discover light, landscape, culture, people and true self. Create release, grace, harmony, perpetuity and ultimately what is beautiful; both inside and out.
You get only one life, Green Dot Expeditions enables you to seize it and love it. That's why!
How does Green Dot Expeditions do it?
Do you answer `YES' to any of these?
Just tired of concrete jungle, five star hotels, touristy spots, run-of-the-mill destinations
Have you ever desired to spend a night at a secluded place next to a mountain stream or sand dune
Feel that you should spend 'Quality Time' with your family playing some light games in a quiet place away from crowds.
Fancied to spend quality time with your beloved or partner at locations which Taurus provides with private sunrise and sunset.
Have you ever felt you wanted to stay on a location to shoot the first light of the day and with logistics to have cup of hot tea/ coffee while shooting outdoors
Spend a night reading a book under Billion Star studded sky or the moonlit night
Love the spot on the `spur of the moment' and wish to spend a night, just a night
We create outstanding photo expeditions … holidays to genuinely rejuvenate
Green Dot Expeditions is equipped with special infrastructure to offer you the best outdoor experience and photo opportunities in locations which are beyond conventional means. Moreover, with the best comforts within the constraints of mobile camping, simply unmatched in India. Our photo-expeditions are about exposing you to new opportunities which help you in developing `eyes' for photography and paving path to grooming yourself as a successful photographer. Our focus shall be on self-development and give you an opportunity for `self-exploration' . These expeditions are to develop and hone your hidden skills, to fire the artist in you and learn how to see photographs – it's a path to become a successful photographer …
Captain shall be leading most of the photo expeditions, with the best mobile logistical support system in India, which shall make a significant difference to your learning experience and photography. He has been part of the team for two wildlife films which were for the National Geographic Society and has published photographs in the international market and has two coffee table books to his credit. Captain with wide spectrum of varied experience in multi-fields accrued over three decades has much to share with you all. He has been caravaning in India for the past 14 years.
Captain has vast experience of travel, outdoor life, battlefield, field-craft , do-it-yourself gadgets, making of caravan, caravan travelling in India, wildlife, snake photography, all to share with you on these expeditions, which travel photographers must have to edge ahead.
To see the real India, including its vast countryside in all its diversity, road travel in a self-contained vehicle like that of Green Dot Expeditions is unmatched. It renders complete flexibility while itinerary is unfolding … experience the outdoors like never before, pure bliss …
Our Truck is `home away from home', all the while on your exhilarating photo tour or visual feast as traveller. No hassle of packing and unpacking your equipment and luggage often.
The liberty to stay at a place longer than planned is `worth million dollar'. We offer FREEDOM & FLEXIBILITY – at its best. This makes you adaptable and open to new experiences, and develop inclination to embrace the unfolding of events.
The Truck is always carrying your logistics and equipment right next to the shooting location; just like an army column gets its logistics in the battle field.
We offer you best of `road photography', we shall have no rush to reach a hotel.
Our Team Leaders have more than 20 years of experience in tourism industry with international clients to their credit.
Captain's endeavour shall be to introduce you to that `lifestyle' which millions of Indians only dream.
Captain shall also share the secrets of "

T

AMING THE LIGHT GOD", while you are training your eyes to analyze and then how to harness available light. Exposure to creative lighting with strobes and hand held flashes shall add a new dimension to your photography.
Our expeditions are evolved around `sharing of experience' – something that could never be taught in a classroom.
Green Dot Expeditions is NOT selling `run-of-the mill' tours … we are selling CONCEPT … far different … class apart … for those who understand.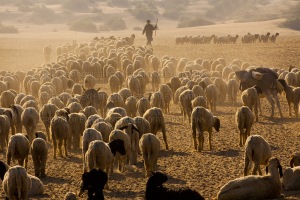 We offer unforgettable journey to places that have remained `under explored' by photographers for want of specialised logistics.

Our style and infrastructure saves your precious time, for m

ost of the times, we stay at the location for the night.

Comfortable bed, chair with hot cup of tea or coffee is available all the time around you (except rest time at night), around the shooting location itself.

Pack your bags… come with us and experience the heart of India. Travel, explore, photograph and enjoy at a price of staying in a hotel room!
You get only one life !