Romance Thy Soulmate
Aristocratic Nomadic Romance in the lap of Nature …
 Love is a canvas furnished by nature and embroidered by imagination
India – the land of Kamasutra, where Life is celebrated, where romance between soulmates always blossomed and has been celebrated spiritually for centuries, where heroic love stories are woven around many couples who are quoted for eternal bonding.
The small little fixings that make moments of romance immemorable and may even rekindle a careworn flame, however, are universally notorious and are a no hidden secret. We have simply connected the dots to arrange such little titbits so as to create a dreamy sequence for you. You, after all, a super star in your own right!
Choose Romance over Ritz     Its not the five star luxury bed and shower in a hotel, its that special paradise which none other than Taurus The Truck offers on this planet i.e a bed under the moon or billion stars as Mother Nature in witness to bloom your love, a "jungle shower" to bind the souls. Won't you like to romance in a royal style of being a real man, with a flavour of adventure in "every respect". It's this when you would have bragged silently that you are "the man" for your soulmate!
TAURUS SETS THE BEST STAGE
Lovers crave for quiet and calm places where there is nature in abundance and nothing else, and enjoy each other's company. And it has been a long pending dream of all outdoor couples to experience "romance in wilderness" – the wait is over with the advent of our Taurus!
Your every need is looked after in a world of class – as global as necessary and as local as possible. That is your gift to yourselves…A one of its kind experience …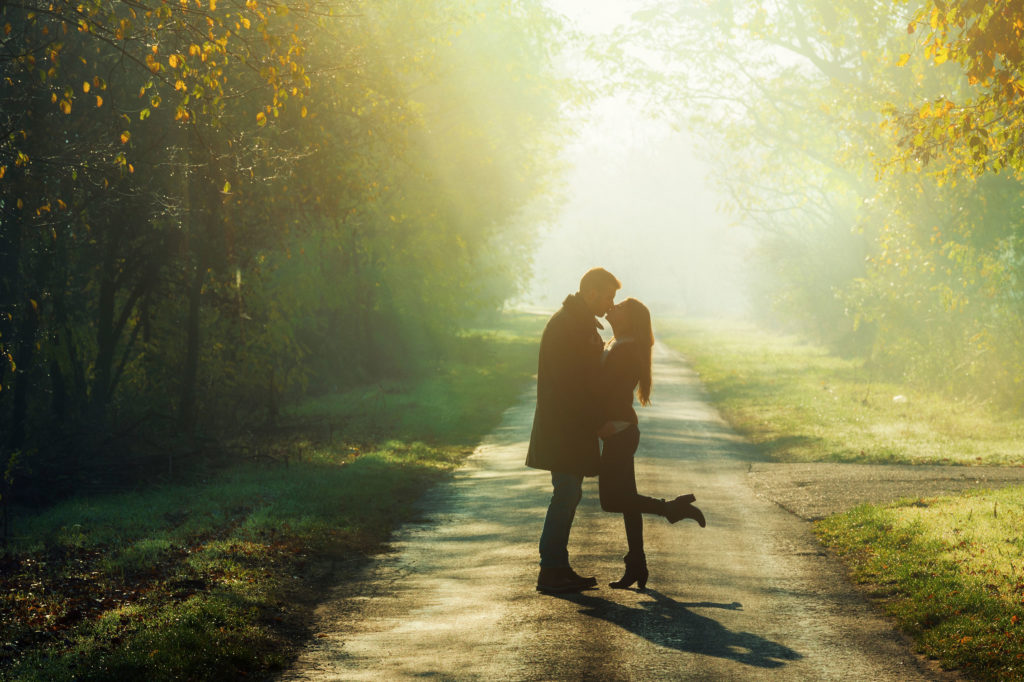 Romance with beloved inspires the most beautiful gestures. Love makes us starry-eyed; it makes us swoon. It makes us want to write sonnets and dance until dawn. It makes us do things that other people might even think are a little crazy (only lovers understand this language). Taurus and its locations shall inspire you for some of the most beautiful and romantic words. That's why we've discovered the most romantic locations where you celebrate your Love, make time to stop for you …And lovers love quiet and calm places where they can't be disturbed.
Romance is created by the feeling that you are genuinely cared about. All romance has one thing in common; it must show the other person that you care enough to find out what is meaningful to them. And we at Green Dot Expeditions shall create an atmosphere and set stage to bloom your romance …
MOLLYCODDLE YOUR MARRIAGE 
To cascade your married life its the honeymoon – the pause between one of the biggest moments in your life and the business of discovering a new reality together, needs to be celebrated with a touch of aristocracy and soft adventure. It shouldn't be like any other holiday or date; you have all your life to celebrate these. Neither it's all about shopping malls and 5 star hotel rooms at the famous touristy destinations. 
For most couples, who love outdoor life, we recommend, a mix of soft adventure and relaxation for the perfect honeymoon in the lap of Mother Nature and it's wilderness, where you do "dovetailing" of your new life to start. 
CELEBRATE LOVE anywhere anytime …
"A successful marriage requires falling in love many times, always with the same person." – Mignon McLaughli
Simply, plan an exciting vacation with Taurus to admire each other for which your hectic schedule back home never let you do.
Do something new, at least something with new flavour! Our rustic soft adventure filled holidays are perfect for outdoorsy couples looking to spend some quality time together. Enjoy each other's company under the stars and revel in the glory of nature while rekindling your love and celebrate your partnership.  There is something so calming about being out in nature together, take a walk along the lake, sit back and relax and catch a few fish to barbecue. 
YOUR MILESTONES – Renew Your Annual Bonding
Married life is not to be counted by the number of years and life is made of special days to apply curing to the bonding. To celebrate the very important milestone that is the wedding anniversary, make it another honeymoon! A romantic night by a bonfire/ barbecue with your beloved and a million stars twinkling or the moon in the sky on a secluded beach or on top of a sand dune? Steal your lover on your anniversary to a distant serene land where you can just sit, talk, love, romance and stargaze all night on rooftop of Taurus. Cuddles, snuggles and long conversations over a quiet dinner in wilderness would make for an anniversary celebration an experience beyond compare.
If you've had a handful of wedding anniversary celebrations with your partner, make this year's anniversary extra special by planning an outing with Taurus.
HONOUR YOUR VALENTINE … 14th February 
Romantic couples just need an excuse to be out together to fuel their 'Lamp of Love'! If you want to get away and do something very special on Valentine's Day, then being onboard Taurus is the best idea and just right for you. Moonlight or the billion stars make the perfect backdrop to have a romantic candlelight dinner wilderness like a royal.  With virtually no civilization around, you get a view of the starry sky, and crisp silence except the whispers of your love. The location is very exclusive … almost 45 kilometers of long reservoir of the Pong Dam in Himachal Pradesh, just 3 hours of drive from Chandigarh. 
HIGHLIGHTS 
Group size could be single couple or 4 couples
Duration could be one night to more if you wish
We also tailor exclusive holidays for one couple to be onboard Taurus
Snuggle in Nature's Lap and experience romance in wilderness with privacy
Stroll in wilderness on the banks of the water at sunset
Watch sunset and romance while sitting comfortably in convertible sofa/ bed on rooftop
Best aristocratic nomadic setting with good logistical support (chairs to beds and well equipped kitchen and toilet)
Best holidays to enhance bonding for the newly married
Away from touristy crowds, quiet, peaceful
Walk on the riverbed along the gurgling blue water with gigantic mountains
Spend a night under the billion stars sky
Whisper poetry for your beloved
Romance under the light of the moon – feel like a royal
See the moon in the eyes of your beloved
Only lucky few souls to experience the spiritual journey of this kind
We set the stage and create atmosphere where your love blooms beyond leaps
Taste a breath of fresh air in paradise for your lungs
An experience beyond any words and any price tag.
Impossible for camera to capture the flavour of it
The life everyone dreams, but remains elusive for the most…
Taurus and its crew shall ensure you and your soul dance to the rhythms and Tunes of Nature
Enjoy the sweet humming of your soulmate
Romance over a cup of tea in such locations … never experienced by anyone, neither by the royals nor the rich
Rejuvenate your romance like never before …
Lifetime experience worth any price-tag
We can organise professional "photo session" to remember your special holidays all your life
It's this romance which binds you together forever!
FACILITIES AVAILABLE 
To enhance the pleasure of your "romantic escapade" we may provide the following facilities onboard Taurus for "value addition" to your holiday and may vary from region to region.
Taurus has very well equipped and the best mobile kitchen  

for outdoors

Comfortable folding chairs to stretch and relax
"Sofa cum bed" on roof top, covered from all sides for privacy

JUNGLE SHOWER

– main attraction for romantic couples, covered from all sides with roof open
Dome tents to be deployed away from Taurus for total privacy, if couples wish
Hammocks – wherever possible to deploy
Weber Barbecue Grill – Q 3200, the best in the world
Weber Barbecue Grill – Smoky Joe – for a couple to enjoy private barbecue
Croquet Game
Golf putting-mat
Darts to play
Table games
Field toilets
One toilet onboard Taurus, with the best toilet seat for RVs internationally
We are just a call away to re-arrange this for you as per your wishes, we can tailor it according to your needs. +91-9888 380386,  +91-6280 595008
We offer our very special Holidays for Couples at the following locations/ regions :
Taurus anchored on the banks of River Indus and away from the humdrum of civilization offers the best setting for romance. Imagine yourself with your beloved under the stars or soaking under the moonlit night, the experience of royals on the banks of the mighty and famous River Indus, with the best views of the river and mountains, no onlookers. It's a lover's paradise in the lap of nature in true sense; as we stage the best environment for couples to experience the phenomenon of "FALLING IN LOVE ONCE AGAIN". And the logistical support of Taurus makes it a 5 Star nomadic life, everyone's dream, to bring out your best to live life with charm with your love.
You live your NOMADIC LIFE full of freedom and flexibility … enjoy BEST OF ROMANCE …
We have fashioned the most romantic set up you can dream of or say you have been yearning. Imagine yourself with your beloved on the banks of river, sand dunes in a quiet locale, huge waterbody like an ocean, secluded beach all with privacy and safety. And a toast to it all "aristocratic nomadic style" with logistics to make you comfortable even when away in wilderness.  Some locations to mention, 45 kms long water-body just 3 hours of drive from Chandigarh, private sunset just 30 minutes from Jaisalmer, secluded beach 2 hours from Bhuj and experience wilderness with adult crocodiles just 30 minutes from Bhuj!
About 25 kms away from Jaisalmer, we drive you to heavens where there is no one to hear you other than your soulmate. Taurus and its crew ensure your privacy and safety. Enjoy "private sunrise/sunrise", aristocratic lifestyle, absolutely royal feeling sitting on rocky top and sipping hot tea with hot and fresh snacks from the unique outdoor kitchen onboard Taurus, sitting in a chair. We get you a camel to elope in wilderness with your beloved! We bet even the best of the resorts won't be able to emulate Taurus for this romantic escapade
One always dreams to be on a secluded beach with one's beloved and no one around. Before the advent of Taurus only the royals or ultra rich could do this. Now, we will make feel more than a king! You walk hand in hand while soaking under the moonlight for 10 kms and without being stared. You can experience trance with your beloved right on the sand! Enjoy tea sitting on rooftop of Taurus overlooking the Arabian Sea or letting the waves touch you while they are playing musical orchestra soothing your soul.
Here you wish the time could stop earth stops rotating and the this sublimate romance could go on!
CELEBRATE YOUR LIFE TOGETHER  … 
Best is "Do Absolutely Nothing Together" –

t

his may

sound silly or very basic idea but it's the most important to create a romantic atmosphere together.

 

Unplug from the outside world to "digital detox".

Enjoy the day all by yourselves, simply appreciating each other's company, and get in touch again with the true meaning of your lives together.
Simply walk in the woods or soak your feet in clear warm waters

Sit around barbecue in the wilderness under an open sky with Taurus.

Take a romantic bath together under special field shower. Taurus has an exclusive and unique set up! It's

time to unwind together. 

You may set up your own rooftop massage parlor, covered from all sides and bright sunshine in wilderness, a booster for the bonding. 
Witness a calm and quiet beautiful sunset together for a romantic end to the day,

while enjoying your tea or a goblet of wine!

Private sunsets with such a royal set up are relaxing. 

Be your beloved's private chef! It doesn't matter what you cook, it's your love and care you express even with a cup of tea.
If you both are morning souls, then you are lucky as watching the sunrise together is also a great idea. 
If you had a "late night" enjoying starry night or the moon and waking up before dawn, sounds just awful to you, opt for the dusk and cozy up with some wine as you watch the sun set on an amazing day spent with your new spouse, around your personal barbecue grill. 

We can organise a

private/ exclusive barbecue party for both of you at a secluded beach in Kutch (Gujarat), and the music by the Arabian Sea, sand dunes in the Thar Desert, blue banks of the famous Indus River under moonlit night or billion stars, a green patch next to a jungle where we organise a special event for couples – Jungle Shower with complete privacy. Let's know, your desires.
A romantic jungle picnic ! 
We can organise light workshops/ personalised for you: barbecue, photography, cycling, culinary, 
Personal photo shoot, simply to elaborate and freeze the moments of your experience. 
If you wish we may also organise to get you a feel of rural India.
A session of light game of croquet 
Play a private golf game which needs no skill. 
Dine under the stars by candlelight on the rooftop of Taurus with privacy, to ensure you have absolute privacy to express your love. 
Show off your love: You are filled with joy on celebrating your years of togetherness and you want the world to know about it. This can be connected with photo shoot and coffee table book.

Don't opt for plain vanilla photoshoots. We can hire an expert photographer and go wild and crazy to capture the best of memories which you can cherish for a lifetime.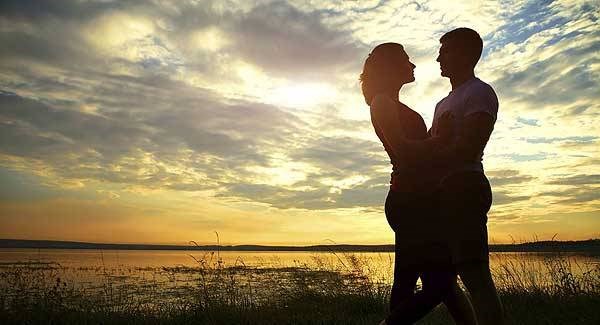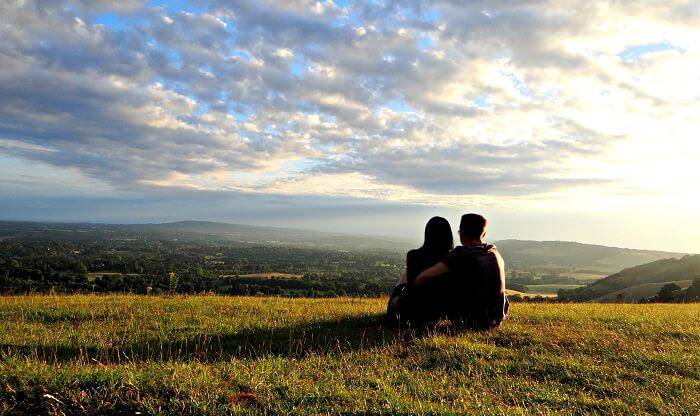 Pre-Booking Info  |  Terms & Conditions  |  FAQs  |  About Taurus/ Features and Facilities  |