Ladakh
LIBERATE YOURSELF
UNLEASH YOUR DREAM
PAMPER YOUR SOUL

LIVE WITH YOUR PASSIONS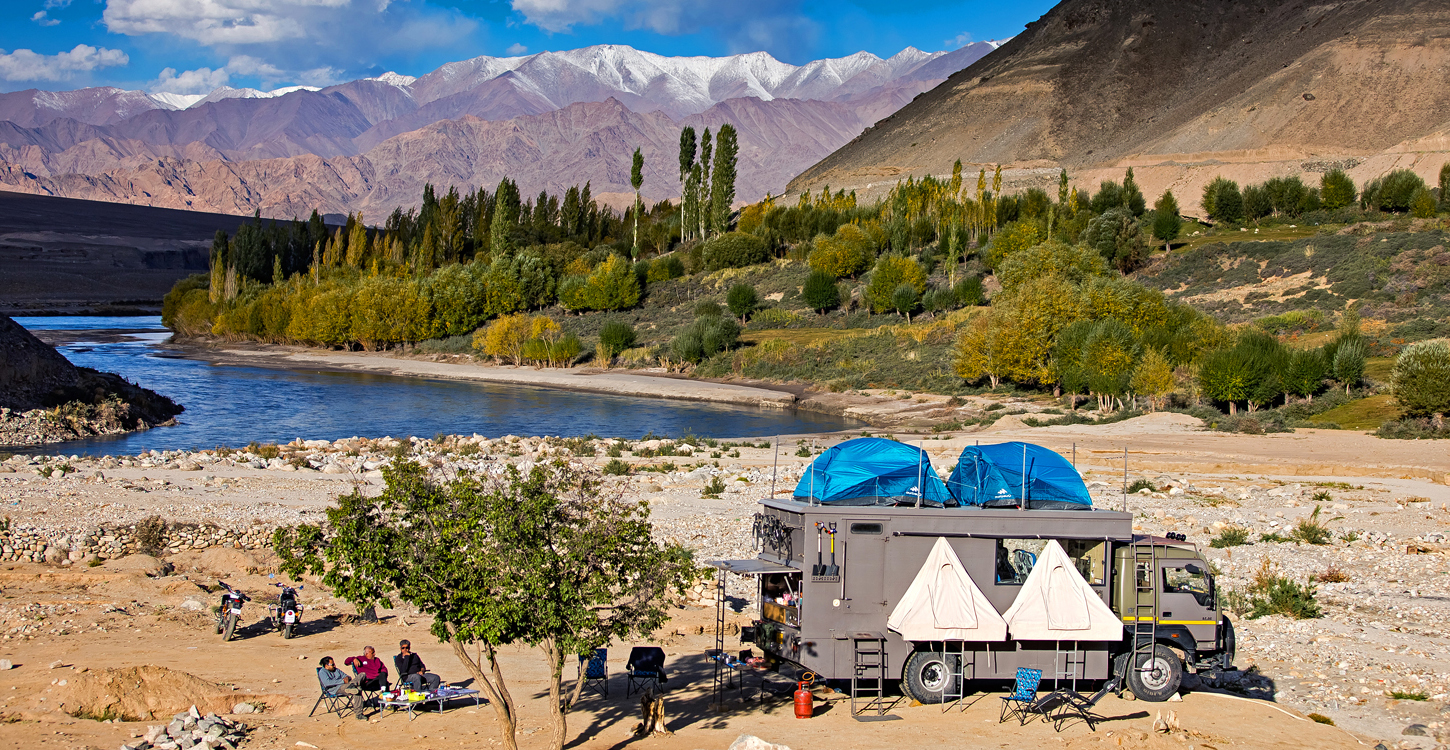 Ladakh is God's gift to those souls who are passionate about outdoor life and photography lives in their veins. To experience the invisible Ladakh beyond dreams, one needs to have patience, maturity, blend of skills and good logistical support by the experienced like that of Green Dot Expeditions. You pamper your soul and we shall take care of all those nagging logistics which become invisible hurdle for outdoor life. Taurus offers rendezvous with the hidden treasures of Ladakh, where you unleash your passions; while experiencing the invisible Ladakh beyond dreams. It's an experience of 'cosmic adrenaline' for outdoor nomadic while being onboard Taurus.
We shall fulfill our promise by taking you to the doorstep of nature at its best. Also, at Green Dot Expeditions we believe in destiny, our destiny to serve you, and your destiny to immerse yourself in the experience we provide, and take exceptional photos on the 'journey of your soul'.
And Taurus is inspiration to anyone to live life only a few lucky can dream and live. Taurus is changing the face of exploration in India and the definition of 'Photo Tours'.
We don't sell tours, we share experience…
Ladakh – 2020


Experience the Cosmic Adrenaline … and the best Promise of Ladakh
We have listed our programs here for the season 2020. We also have  programs for photographers, astrophotography, etc. If you have a group of 8 to 10 persons of your own, then we can tailor a special program for you without extra cost for you to suit your needs, as of now for July and August. Aslo, we will offer you special tariff if there is a group of 8 to 10.
The following are the itineraries for Ladakh 2020. Please click on the link, image banner, text to know more details.


Program Code: LDH-01.

Stay onboard Taurus outside Leh and hotels/guest house. Excursions in a hired transport. Leh city, Leh Palace, Stok Palace, Khardungla, Nubra Valley, Hundar,Diskit, Thiksey, Pangong Lake, Hemis Monastery, Leh. Pick up from the airport Leh and drop at Leh airport.


Program Code LDH-02

On arrival at Leh stay in a hotel. Taurus will offer camping. Visit Leh Palace, Spituk Gompa, Hall of Fame. Khardungla, Shanti Stupa, Thiksey Monastery, Pangong Lake and Nubra Valley Hundar, Diskit, in a hired transport. Hemis, Matho, Stok Palace, Leh. Excursions in a hired transport, stay with Taurus and hotels/ guest houses.


Program Code: LDH-03



Stay onboard Taurus and hotels/ guest house/ and homestay. Leh, Patthar Sahab Gurudwara, Magnetic Hill, Sangam., Stok Palace  Leh Palace.Khardungla, Nubra Valley, Hundar,  Diskit, Thiksey Monastery, Pangong Lake, Leh


Program Code: LDH-04


Stay onboard Taurus, hotels, guest houses, homestays. Cultural Treat for photographers, travellers and explorers. Leh, Spituk Gompa, Leh Palace, Patthar Sahab Gurudwara, Magnetic Hill, Nubra Valley , Sangam, Basgo, Nimu, Saspul, Alchi. Hindar, Diskit, Pangong Lake, Leh, Hemis Festival.
Seats are available. 25th June to 2nd July 2020


Program Code: LDH-05


12th Sep – 18th Sep. Arrive at Leh and travel aboard Taurus to finish at Srinagar. Leh, Matho, Hemis, Leh Palace, Shanti Stupa, Spituk Gompa, Nimu, Basgo, Sangam, Saspol, Alchi, Lamayuru, Kargil, Dras, Sonmarg, Srinagar.
Seats are available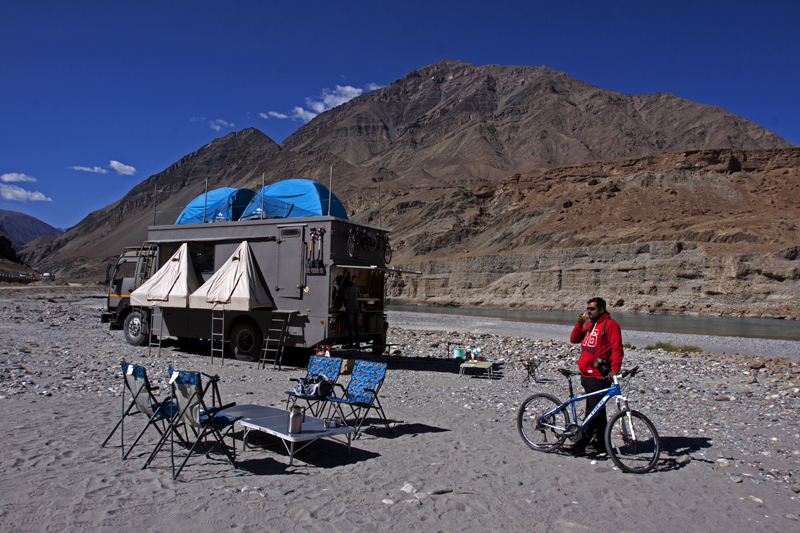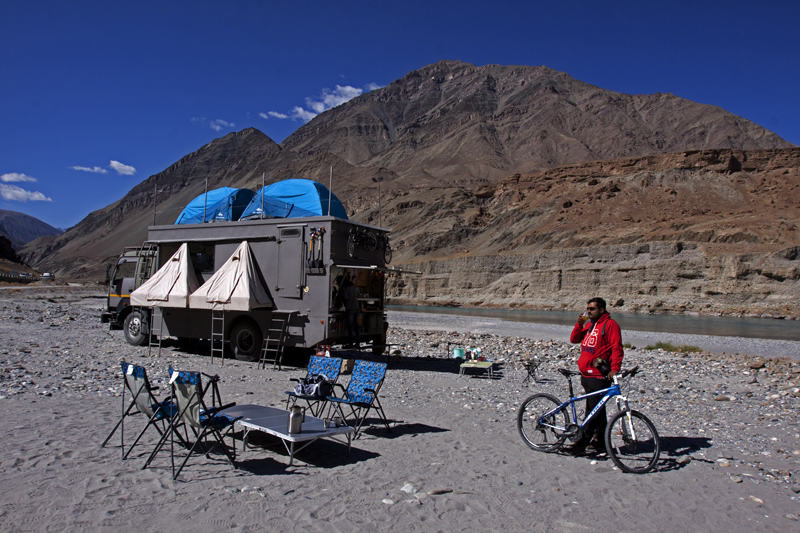 To avail special offers, please write