Best Beach Holidays in India
Program Code: KTH-03
HIGHLIGHTS 
Small groups of 8 persons, rarely upto 10.
Secluded and exotic locations to be away from touristy crowd.
Best for "social distancing" to be safe for Corona Virus and COVID-19.
Pingleshwar Beach – without touristy crowd
Host & Conductor of the Program: Capt Suresh Sharma 
Best of Kutch
Best of Rural India
Taurus – India's First Overland Truck/ RV Recreational Vehicle/ campervan
Date with Nature
Breakfast with wild crocodiles, 19 of them.
Glimpses of Rural Kutch/ Gujarati culture
Best outdoor holidays
Lakhpat Fort, UNESCO World Heritage Site – Gurudwara Sahab (Sikh Temple).
Best outdoor holidays for couples to romance in wilderness
Quality Time for family members
Best of selfie spots
Photo session at the beach with special outdoor lights.
Day 1
Day 2
Day 3
Day 4
Day 5
WHAT IS INCLUDED
Stay aboard Taurus – our overland truck, as shown in photos, on twin sharing basis as well as single occupancy.
Indian vegetarian camp food (one egg preparation).
Morning/ evening tea with biscuits or evening tea with hot snacks, if weather permits.
Camping chairs, sleeping bags to sleep.
WHAT IS NOT INCLUDED
Pick up and drop.
Journey from home to the camp and back.
Non veg food. Any meal/ snack/ beverages consumed outside Taurus, or while travelling or on excursions. Beverages of all kinds, other than provided from the kitchen of Taurus.
Escorts, porters and guides
Hotel stay at Bhuj
Any extra expenses caused by local political upheaval, bad weather, sickness.
Extra transport for excursions/ shopping
Medical support of any kinds, expenses related to any evacuation for medical emergencies.
Insurances of all kinds
Anything which is not mentioned in the list WHAT IS INCLUDED.
TARIFF: Since Taurus is a "mobile camping" and locations change with season and the programs offered. Our costing works very differently. You will have to appreciate the tough handling of operations of Taurus and the costs involved (road tax, state entry tax, annual tax, annual passing fee, toll tax, wear/tear of equipment, investment, salaries, quality equipment for kitchen and camping).
Please call for the exact tariff +91-9888 380386, +91-6280 595008
ACTIVITIES
Enjoy wilderness and fresh air
Light strolls in wilderness
Private sunset from the rooftop of Taurus
Tea Ritual: for those whose love their cup of morning tea
Nature at its best
Crocodiles at the village lake
Rural India
EXTRA ACTIVITIES 
The following activities are arranged with advance notice and extra advance payment.
Picnic lunch cooked by the locals at a lake.
Weber Barbecue Grill
Local cuisine
Pre-Booking Info  |  Terms & Conditions  |  FAQs  |  About Taurus/ Features and Facilities  |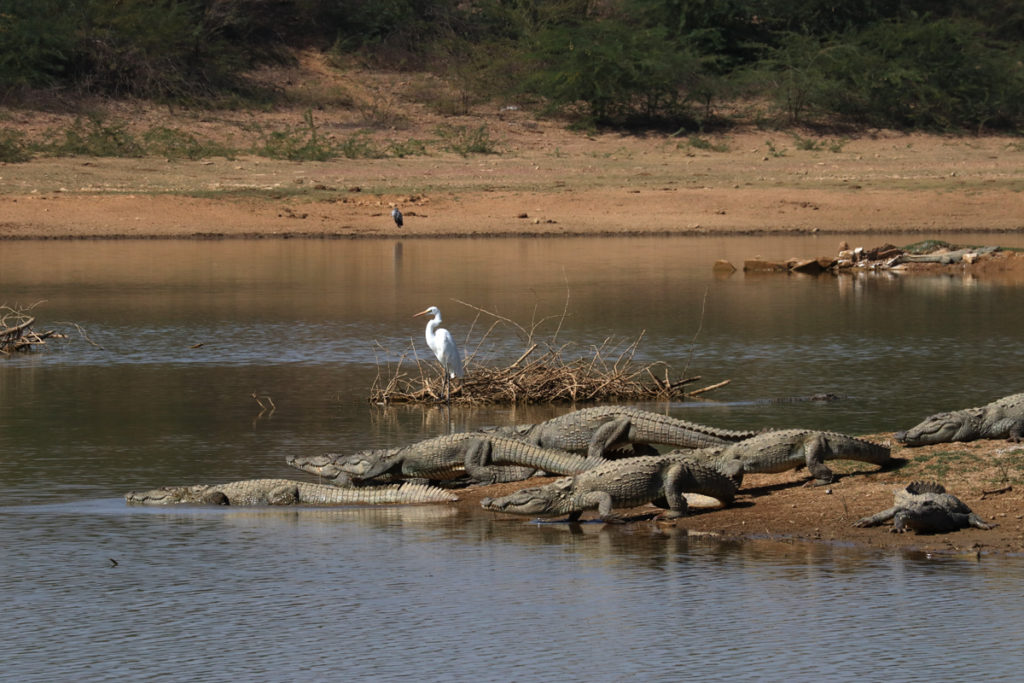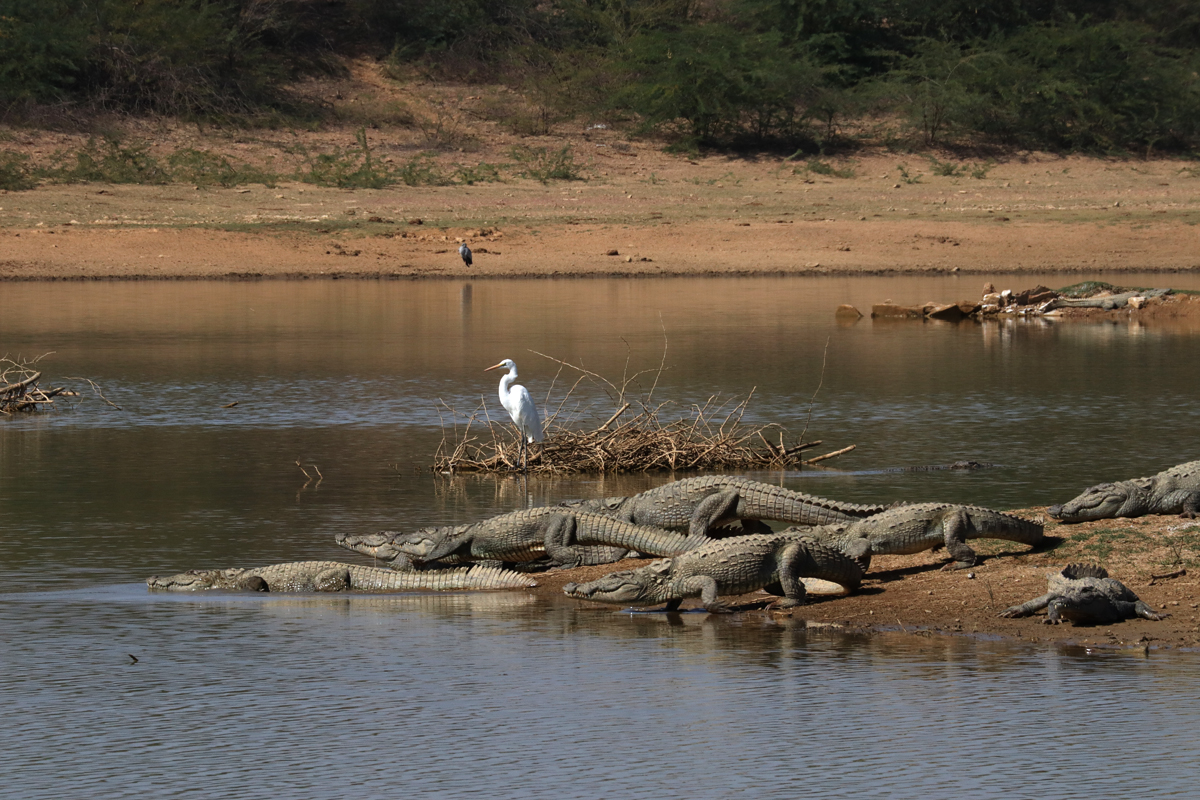 Wild Crocodiles at Village Lake