About Green Dot Expeditions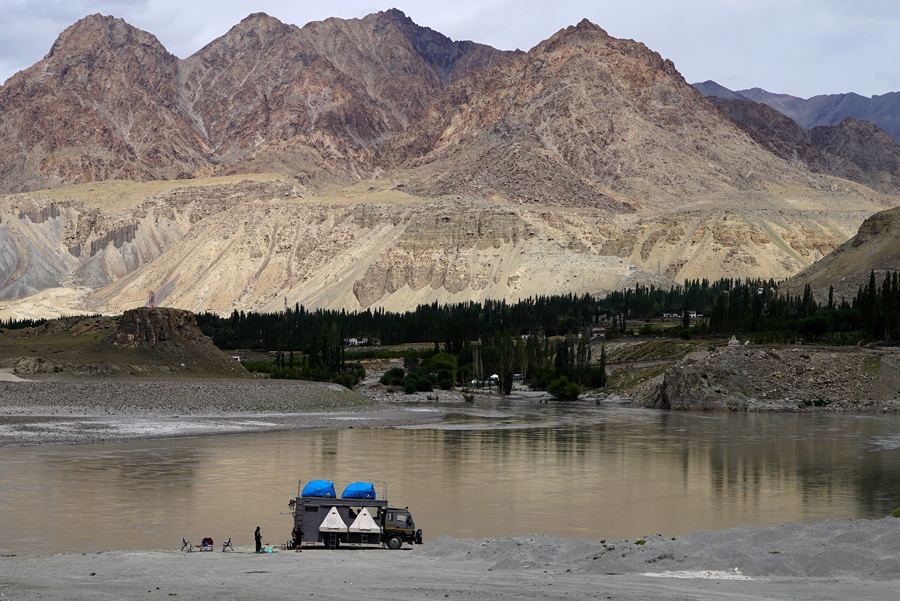 Our Team | Our Philosophy | Our Social Obligations | Supporting a Cause |
History of Our Concept | Media Coverage  |
GREEN DOT EXPEDITIONS supports the cause of green and sustainable tourism in India. Green Dot Expeditions aims to fill the vacuum of tourism industry to render real outdoor travel experience for the young and the passionate photographers, who feel deprived about the tangible experience, as there are only `make shift' arrangements in the industry to offer outdoor and photo tours, so far. As of now,  outdoor traveller has to settle either in a permanent camp or lug his own basic camping equipment around, which kills time and energy; one can not have energy to do photography after such energy consuming self-camping.
We organise invigorating expeditions for you, experience that will rejuvenate you. With us you will get to photograph a lot more than own efforts or routine `photo tours' of the industry.
We organise logistical support right at the location (grab hot cup of tea with snacks in the middle of your shoot, if you wish). Green Dot Expeditions will provide travel, stay and food – all on the move at the real time locations, as one unit; no need to "check-in and check-out" often, no worries of loosing precious equipment in taxis and hired buses. We replicate army's fighting column, you are getting all the support required to perform as a photographer, right there at location in the middle of action.
We take care of all the hassles which bug outdoor travellers and photographers, apart from the logistics and management of time. Green Dot Expeditions will also have Capt Suresh Sharma (our team leader) on board on most of the tours, who will take you to the right spot, at the right time and always be there to ensure you get good photo opportunity, which will enhance your experience and output manifold.
Almost similar kind of vehicles are being operated by numerous tour companies in the West and Africa. You will, however, be pleased to know that the team of Green Dot Expeditions is spending extra time customising the design of our overland truck in a manner which is befitting of our passionate and spirited guests. We assure you that none of the overland truck in the world will match us in comfort and care.
The work culture at Green Dot Expeditions is to 'Go the Extra Mile' for everything, to ensure that our guests enjoy every bit of the time spent in the field with us.
Explore your soul, with us!
Our Team | Our Philosophy | Our Social Obligations | Supporting a Cause |