Photo Expeditions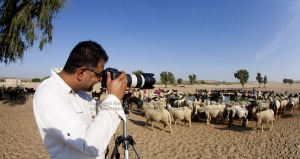 Green Dot Expeditions offers personalized outdoor experiences in India for travellers and photographers focussing on photo expeditions/ tours aligned to their creative goals. The photo expeditions are carefully designed for passionate photographers who wish to explore India through their lenses and stay in the lap of Mother Nature. Away from the din of the city life, it is a rejuvenating experience to get an intimate exposure to the natural beauty of this country.
Green Dot Expeditions is committed to organise an infrastructure of quality, which will save  energy, time, effort and money of photographers who wish to explore life and culture of India through their camera with us. Our top priority is to enrich the outdoor experience for travel photographers like never before. Above all, we are here to help photographers to enhance the learning experience, render a platform to hone their skills, and enrich the quality of photography output and happiness.
We make sure that you are comfortably at the right place on the right time, and with the right logistics to support you while you don't get a time off your viewfinders.
Extraordinary Photo Expeditions
Rajasthan, Gujarat, Ladakh, Spiti Valley
only 8 seats available.
Call 9888 380386