SPITI VALLEY
Explore the Hidden World of the  Himalayas 
onboard Taurus The Luxury Overland Truck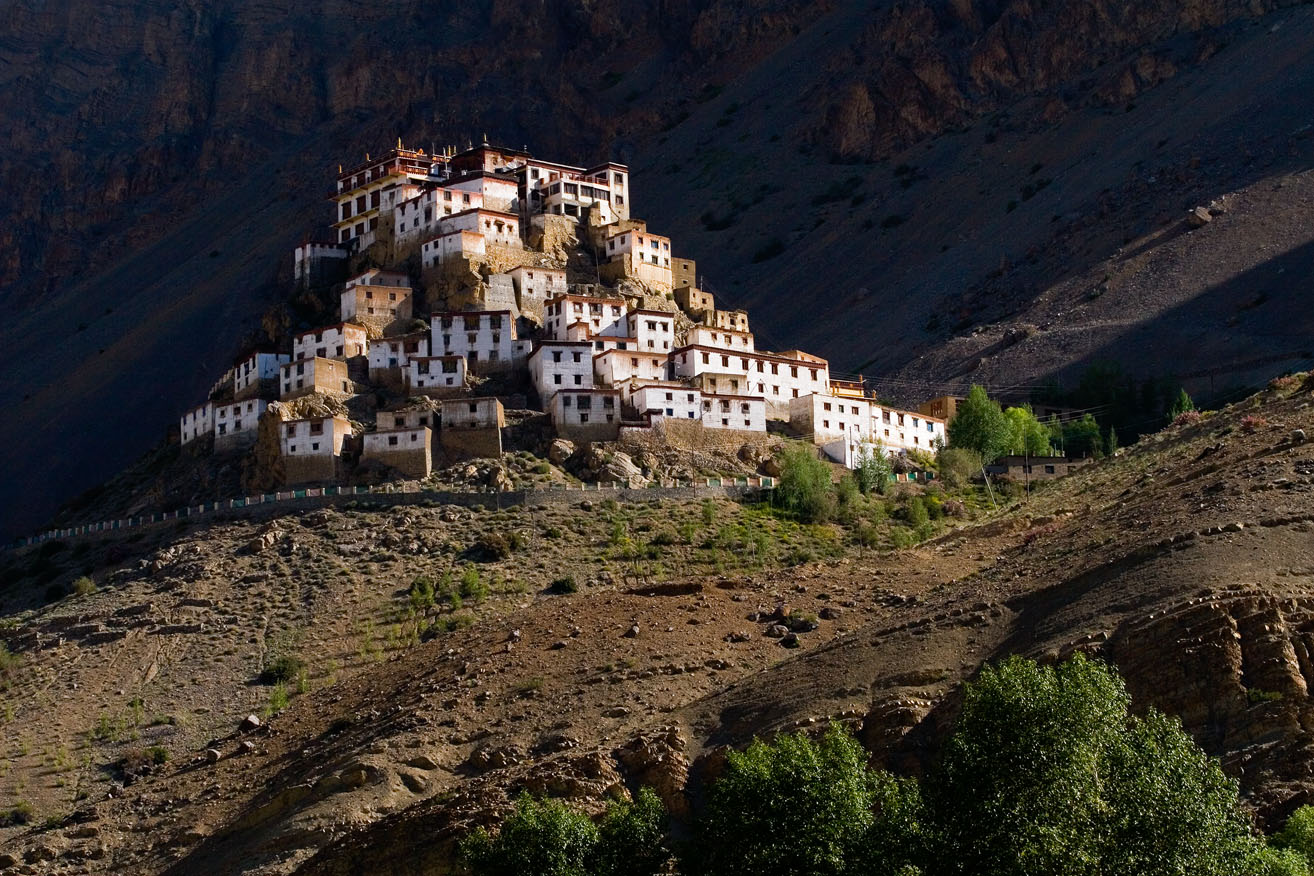 "Spiti is one the BEST TRAVELS of 2018 – TOP 10 REGIONS in the world" – Lonely Planet
The Spiti Valley is a hidden treasure tucked away in the folds of the high Himalayas – It is the ultimate pristine getaway where you can reconnect with your inner self through the joy of natural beauty. Sharing this joy with your companion will bring out the best in you and will rejuvenate your soul and recharge your reserves of energy …… the best in the business is at your service – the  Taurus the Luxury Overland Truck – one of its kind in the world!
The Pin Valley of Spiti is home to the few surviving Buchen Lamas of the Nyingmapa  sect of Buddhism. With windswept vast open landscape of the valley and mud-houses with traditional architecture of the tiny villages fascinate any soul. One wonders what brought humans there at such a godforsaken place centuries ago when survival was extremely tough in such wilderness.
Spiti has been long overlooked by travellers while being in a rush to Ladakh; this wild and wonderful area gift of nature is finally starting to get explored by the outdoor souls. Taurus and its passionate crew invite you before Spiti becomes just another stop on the Himalayan beaten trails.
We offer the most exhilarating experience in India as of now! And a holiday to enthrall your soul and rejuvenate in real terms.
We customize expeditions of 2 – 15 days in Spiti Valley, budget to  luxury.
TARIFF
Starts at

Rs

8850

  
SPITI VALLEY HIGHLIGHTS
Taurus offers Unique Experience which has no match as of now in India.
Camping onboard Taurus, equipped with quality comforts, at exotic locations like river banks and open landscape
Hidden Jewel of the Himalayas
Picturesque mountain journey on rugged terrain.
Enigmatic and enchanting hidden jewel of Buddhist culture
Experience Homestay
Monumental Monasteries
Highest Post Office
Highest Bridge in the world
Highest village connected by road
Highest monastery in Asia
ABOVE ALL the unique culture and Landscape crafted by Mother Nature
We organise tours and expeditions from budget to luxury to ensure that it fits into everyone's plan. You pay as per your needs and selection of programs.
————————————————————————————
return via Shimla (May 2018) Manali (available after June 2018)
Rs 38,600 per person, as a special offer, it includes travel, food and stay  for the whole stay, as per terms mentioned. Explore SPITI VALLEY onboard Taurus at 'exotic locations' crafted by gods and goddesses under the watchful eyes of God Himself.  Lifetime Experience  … NOMADIC LIFESTYLE in comfort …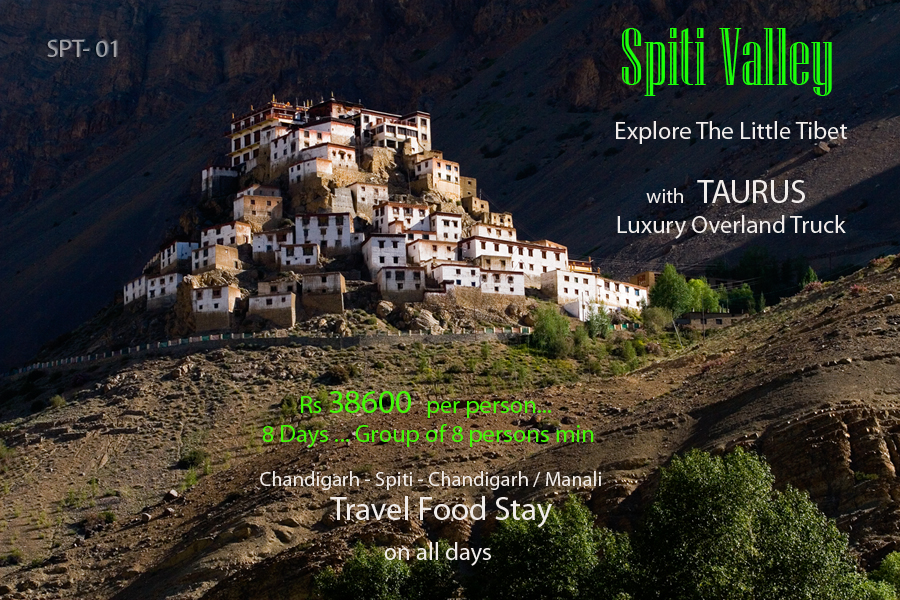 ————————————————————————————
Starting at Rs 18800 onwards. Explore Spiti Valley in your own car. All days in SPITI VALLEY onboard Taurus at 'exotic locations' landscaped by God Himself. Stay and food  onboard Taurus in two different locations is included. LIFETIME EXPERIENCE … nomadic lifestyle in comfort (many guests have branded it as more than 5 Star)… 1st of its kind in India.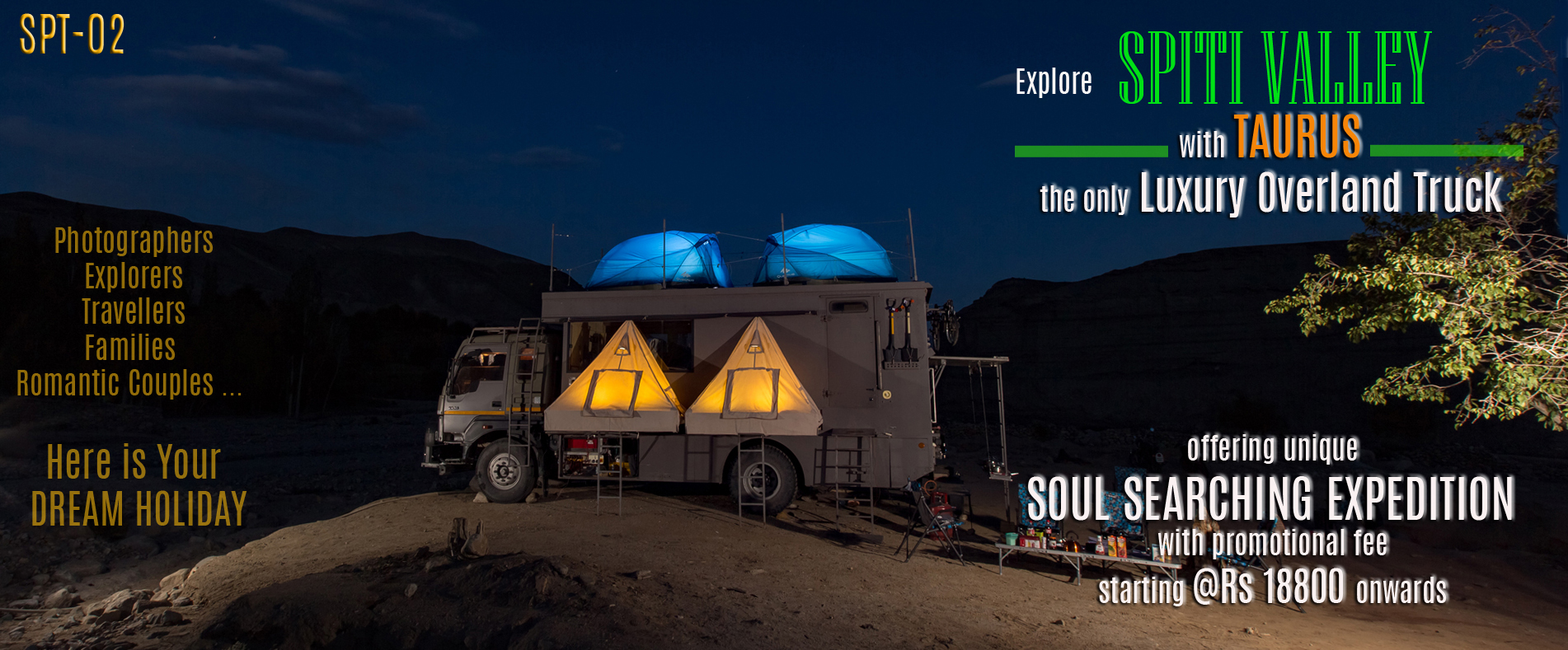 —————————————————————————————
Travel from Chandigarh to Rampur stay in hotel. Experience TAURUS for one night. Live in Homestays, experience culture and Nature. Stay for one night at CHANDERTAL LAKE. Transport, stay and food all inclusive as per the itinerary. NOTE: in May, return journey is via Shimla and after June one may go via Manali with a visit to Chandertal Lake.