Spiti Expedition: SPT-02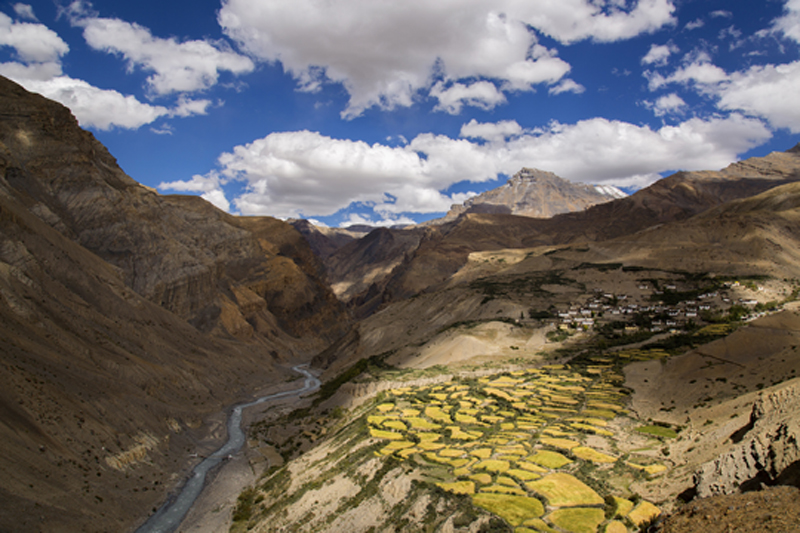 Travel on Your Own &
Stay onboard Taurus in Spiti
An exclusive program specially tailored for those passionate souls who love outdoor life and may like to travel in their own cars to Spiti Valley and around. The tariff has been tailored accordingly only for stay and food. It offers a unique holiday onboard Taurus in 'nomadic lifestyle' with comfort, while enjoying soul thrilling countryside location which have been landscaped and curated by Mother Nature over million years.
This programs which unfolds as per your will and wish provides you flexibility and enhanced experienced and fun to be remembered all your life.
HIGHLIGHTS 
Experience the amazing Buddhists culture in this remote area.
Beautiful landscape which has no match.
Villages made of mud houses.
Stay and food onboard India's one of it's kind luxury overland truck, as per the program.
Complete freedom to explore Spiti the way you like
TARIFF:
Standard Tariff Rs 16,875 per person
Special Offers and Promotional Tariff is available @ Rs 14500 onwards per person, if booked as a group of 8 or more.
ITINERARY IN BRIEF 
Day 1: Arrive at Kaza, check-in on board Taurus. Night stay and dinner onboard Taurus outside Kaza.
Day 2: Visit Tabo Monastery and Dhankar Gompa. Arrive at the camp and stay onboard Taurus outside Kaza.
Day 3: Visit Pin Valley. Stay on board Taurus outside Kaza.
Day 4: After breakfast drive to Ki Monastery and villages of Kibber, Gette and Chicham. Night stay at homestay as extra or come back to stay onboard Taurus.
Day 5: It's time to say goodbye to Taurus for homeward journey.
WHAT IS INCLUDED
Taurus for stay and Indian veg food (all meals onboard Taurus, morning and evening tea) in Spiti  (from the kitchen of Taurus), as per the accommodation available onboard, on rotational twin sharing basis. We have 2 tents for double occupancy, 4 tents for single occupancy.
Stay and veg food  onboard Taurus as mentioned in the program above, in the same location.
Camping equipment (sleeping bags and camp chairs)
Filtered water onboard Taurus with meals.
Participants have to bring own water bottles to refill; basically to reduce littering the plastic bottles generated by packaged water.
Basic first-aid medical kit.
WHAT IS NOT INCLUDED
Transport for excursions
Stay other than Taurus, circumstances could be any.
Food outside Taurus on excursions NOT included.
All kinds of beverages (except tea, water with food)
Food other than prescribed onboard Taurus
Any other stay in homestay, camp, hotel; reasons could be any
Insurances of all kinds
Medical support, accident rescue, all the costs involved have to be born by the participants.
Any extra transport for rescue or breakdown.
Anything not mentioned in WHAT IS INCLUDED list.
Laundry
NOTE: There is no refund and adjustments in the tariff paid, for anything not used or if the program is abandoned for any reasons i.e. weather conditions, breakdown, personal reasons, etc.
ITINERARY IN DETAIL 
Day 1
Day 2
Day 3
Day 4
Day 5
Arrive at Kaza under own arrangements and night stay onboard Taurus and will be hosted by its passionate crew (lead by Capt Suresh Sharma) at Rangrik (away from Kaza town). If you are travelling to Spiti Valley after June onwards then you may drive from Manali and Rohtang.
After having enjoyed your 'morning-tea-ritual' on board Taurus and the freshness of outdoors, you will be served hot and fresh breakfast. Visit Tabo Monastery and then drive to Dhankar Gompa. The drive continues to visit wonderful villages Langza (second highest motorable village after Komik, known as village of fossils with a huge Buddha statue overlooking the valley (probably the largest in India), Komik (the highest motorable village in Asia with a monastery) and Hikkim (highest Post office in the world). Night stay onboard Taurus.
After breakfast, drive to Pin Valley to get the feel of this unique culture and explore the picturesque villages of Pin Valley, made of mud-bricks, landscaped by God Himself, that says all about the beauty of the Valley which is beyond words. Night onboard Taurus.
After breakfast drive your cars to visit Ki Monastery (one of the best with commanding view of the valley), Kibber (one of the highest motorable villages in the world), Chicham (experience the highest bridge in Asia, recently commissioned) and Gette. Night onboard Taurus.
After breakfast, it's time for homeward journey after an exhilarating holiday with loads of 'bragging rights'.
You have the following options for homeward journey.
OPTIONS
After having enjoyed your exhilarating holidays and lifetime experience, you have two options while exiting Spiti Valley for homeward journey:
One night at Chandertal Lake and reach Manali to resume homeward journey.
Visit Chandertal and spend a night there and resume your journey via Kaza and Shimla.
Chandertal Lake: One night stay at Chandertal in a camp on triple occupancy (with one dinner and one breakfast per person), @ Rs 1650 per person for the group of 8 to 10, as extra.

Return journey Spiti – Shimla – Chandigarh:

  1 night hotel room stay (one dinner and one breakfast) at Rampur @2500 per person, only for the group of 8 to 10, as extra.