Taurus Tents Lit Up Evening Phey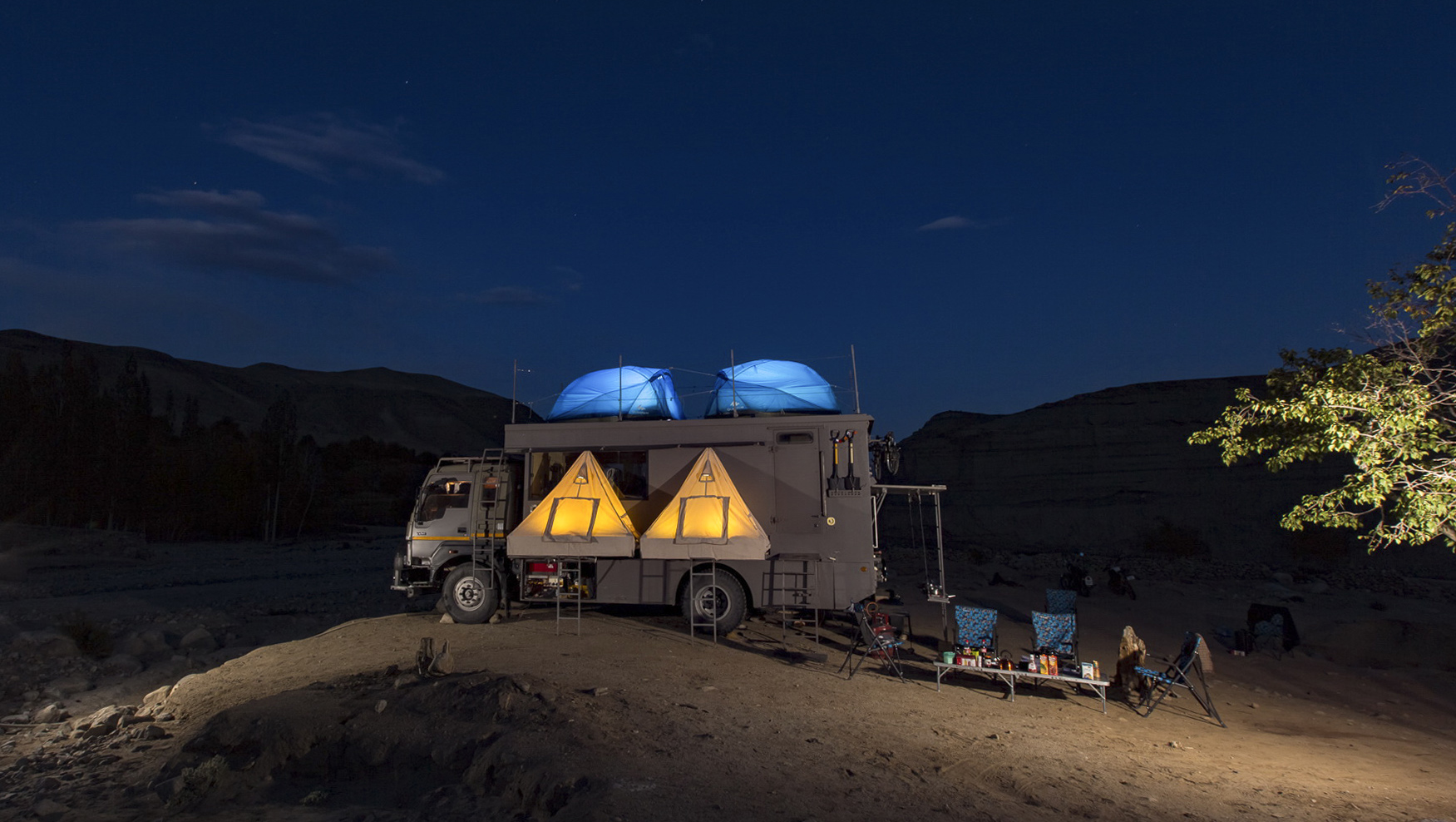 Taurus offers the most amazing and exhilarating outdoor experience. Its the most elaborate overland truck globally, designed by Capt Suresh Sharm & Dr Rajbir Kaur Sharma (founders of Green Dot Expeditions). Its a very special infrastructure which enables people to enjoy those locations which are way from tourists and secluded but have no logistics around. It offers quality time for families for bonding, couples to explore and rekindle their love while romancing in wilderness with total privacy and safety; with all the basic necessities to be comfortable. We don't cater for luxuries but we do offer the necessities of quality for comforts. Its kitchen is the best on any overland truck globally.  Imagine being on secluded beach where nearest tea-shop is 18 kms, on the banks of a river, virgin sand dunes, tucked in green mountains of Himalayas, enjoying good food and barbecue, while watching the sky full of billions of stars and milkyway, moon spread over vast expanse; all this is just not available in cities.
We organise private sunset event – imagine you are with your family or soulmate and enjoying playing croquet and hot tea with snacks before the sun starts setting the horizon on fire. It's that event which you would like to capture with your eyes and cameras without any tourists around. And we ensure that what was the privilege of the rich and royals – now its for you.
About Taurus The Truck – India's First Luxury Overland Truck
Holidays & Vacations – we offer