Kashmir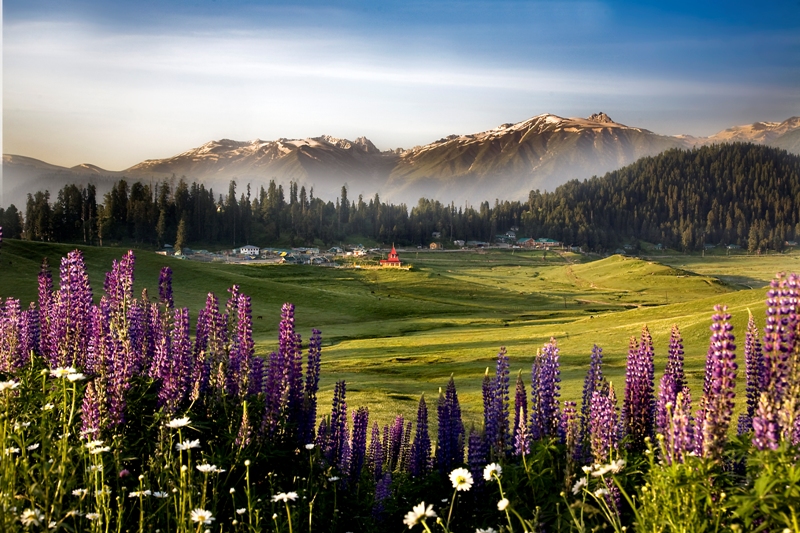 Kashmir is an epitome of beauty, a place where people have love for one and all. One should definitely visit the place because the charm of the place can only be tasted by being there. In Kashmir there is as much hidden as revealed. So the Valley has to be seen with the eyes of the soul, of course through your camera viewfinder as well.
The valley of Kashmir is known all over the world for its natural beauty and charm. Set like a jewelled crown on the map of India, Kashmir is a multi-faceted diamond, changing its hues with the seasons-always extravagantly beautiful.
Kashmir is special with its landscape, a lush green valley and rolling wooded uplands ringed by snowcapped mountains, crisscrossed by rivers and studded with lakes; its rich profusion of trees and flowers and fruits – the the chinar, Himalayan cedar,  the poplar, the pale pink foam of almond blossoms in spring, lotuses budding in the lakes and ponds, jewel-like cherries, and in autumn, saffron-yielding crocuses in Pampore stretching purpose as far as the eye can see.
KASHMIR is known as the Heaven on Earth because of its natural widespread beauty in abundance. Emperor Jahangir's famous lines: "Gar firdaus bar-rue zamin ast, hamin asto, hamin asto, hamin ast (If there's a heaven on earth, it's here, it's here, it's here.)." For Akbar's son Jahangir, Kashmir was an obsessive passion. Leading his long baggage train, he journeyed to Kashmir eight times, creating the gardens of Shalimar, Verinag and Achhbal. On his death-bed, when asked if there was anything he wanted, he is said to have murmured, `Kashmir, only Kashmir'.
Green Dot Expeditions shall ensure you cherish forever the wonderland of Kashmir, and it's treasures i.e. snow capped mountains, gurgling streams, the romantic meadows, meandering rivers, you will never want to go back."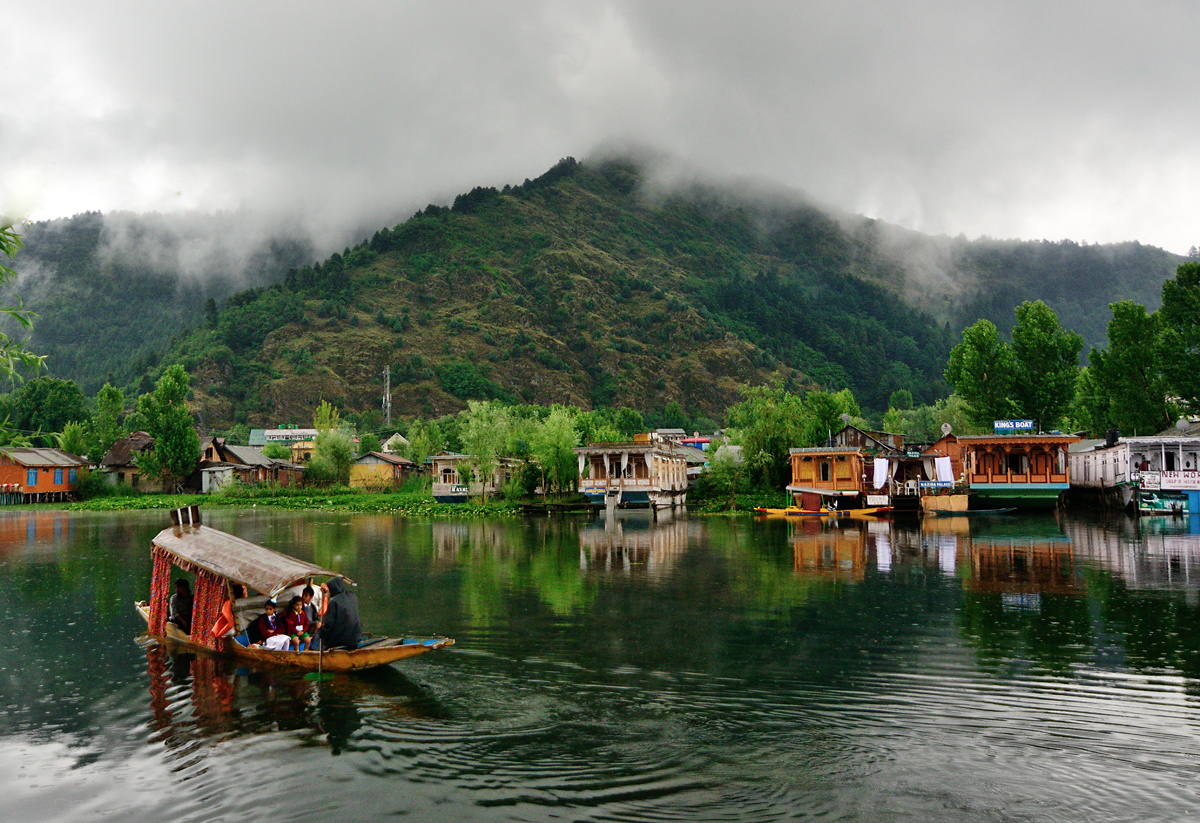 To be able to describe the beauty of the valley in words is an indomitable task. In Kahmir, you have to just pull out camera, close your eyes and pull the trigger, one gets `post card pictures'. It's like a bottomless abyss; the more you describe, the more you're compelled to describe. And even then, you realize that you are grossly inadequate methods of capturing the pictures of Kashmir can actually do no justice to the breathtaking beauty.
With us you don't go on a 'trip' to or merely 'visit' Kashmir – you shall find yourself in the midst of a dream. One that sure has a beginning, but just no end, its like `Romancing with God'. Whether it is the serpentine roads that don't let you see anywhere else, or the cascading streams of crystal-clear water that reflect the rays of the sun so beautifully, or the undulating range of snow capped mountains that keeps you mesmerised till you can no longer afford not to not blink your eyes: Kashmir, in a single word, is a paradise on earth.
We say "there are two types of people in the world, one who has experienced the Kashmir with Green Dot Expeditions and the other one is who "has not".
DEPARTURE:xxxDuration: 6 Nights/ 7 Days

Group Size: 8 persons.

Tariff: xxxxxxx

Level: Medium

Weather: Cold (some snow).

Accommodation:Very comfortable for outdoors on the move. The best in the industry. Onboard Taurus. Twin sharing, as well as single.

Food:All onboard vegetarian meals

Transport: Overland Truck with kitchen, loo, rooftop tents, for the itinerary

Stay onboard Taurus – roof top tents.

Hilly Winding Roads

Winter Clothing

Highlights: Landscape, Nature at its Best, rivers, meadows, slopes, undulating pastures, everything unlimited …

NOTE: Since our strength is `flexibility & freedom', this itinerary can be altered for better events at any stage without prior intimation, ONLY to make the tour better at any stage. We may not run it as per the day's events. But be rest assured, we shall NOT cut corners.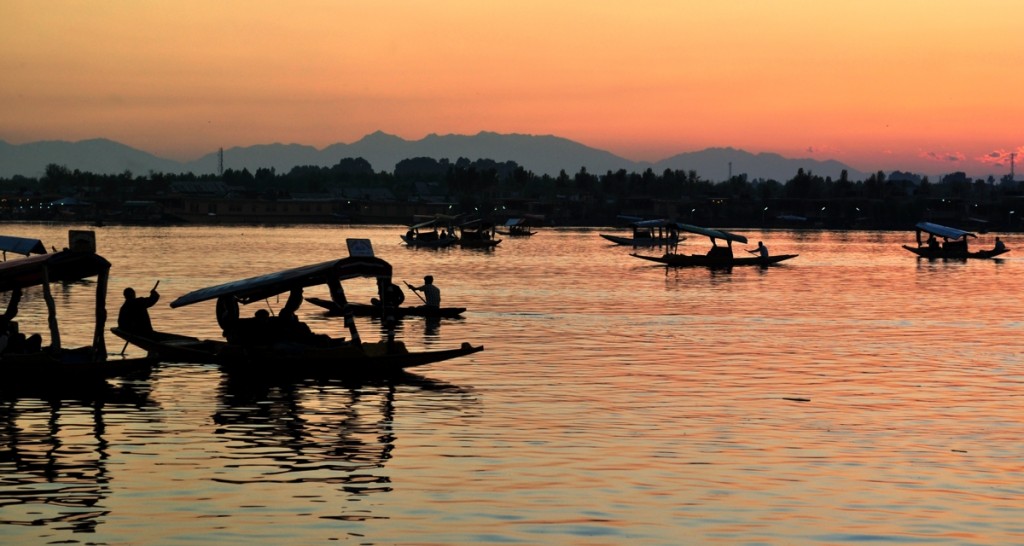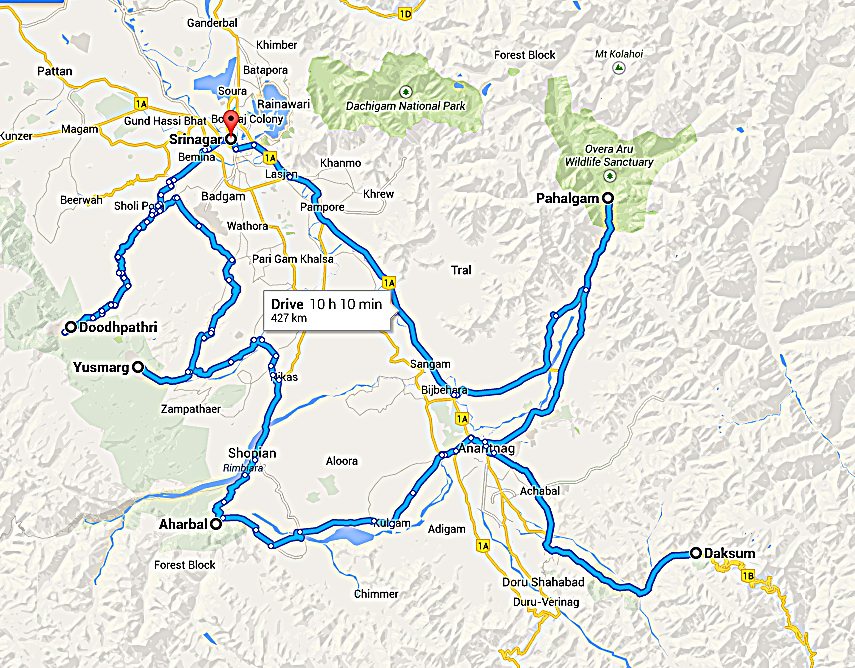 Day 1: Srinagar.
Everyone shall be received as a group at Srinagar airport, if travelling together by air. All participants to arrive at Srinagar under own arrangements. We shall assemble at a predefined place to meet, from where the group shall be received and transported to The Hide (place of camping). 
After a cup of tea, Capt Suresh Sharma shall give you a summary of the trip. We refresh and spend rest of the time here. If time and energy permit,  we shall visit Dal Lake.
Dinner and night stay onboard The Beast in its Hide (campsite).
Day 2: After early morning tea, we shall enjoy the magic of rising sun at Dal Lake, early morning fog over Dal Lake create a lovely view and sunrise cast a lovely cover over the Lake. The early risers can even visit the floating vegetable market at Dal Lake which is an experience to live. We explore the area around with camera.
After breakfast, around 0900 hours, we start our drive to Pahalgam passing through beautiful Pampore and Anantnag, arriving at Pahalgam by lunch time. Enjoy the lunch in the middle of lovely nature and explore the place on foot.
Note : We can plan to even camp for the night at Aru which is 18 km from Pahalgam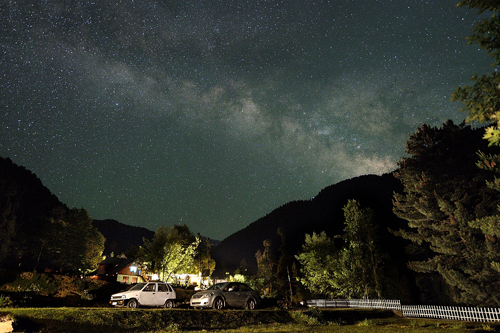 Day 3: Daksum
Enjoy the lovely sunrise with a warm cup of tea and coffee, in the middle of the virgin nature of Pahalgam. We start our journey for Daksum around 9:00 Am, with our first break at ancient Sun Martand temple. And we continue our journey towards Daksum, passing through Anantnag and beautiful Kokernag. Of course, we shall grab every photo opportunity which shall be worth your cameras to shoot. We break for lunch at Daksum.
After having a lovely lunch onboard in the middle of beautiful Daksum village, we will settle down for the day. There are some lovely walks around Daksum river and some lovely views. We all may run out of memory cards and batteries, but the nature here shall not cease to give enough to photograph non stop.
We will spend our night right in the middle of nature watching millions of stars and milky way.
Note : If we can get access to camp inside Sheep Breeding Farm, it will be the peak point of the trip.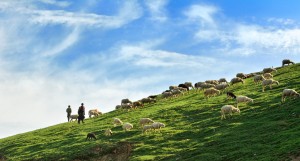 Day 4: Aharbal
We will start very early from Daksum before sunrise after having a warm cup of tea and coffee, and plan to reach Sinthan Top, before sunrise. Breakfast at Sinthan Top is a luxury compared to none, enjoy the lovely sunrise with a tasty breakfast and your cameras. From Sinthan top we will drive straight to Aharbal waterfall under Shopian region and break for our lunch. After lunch people can explore the waterfall near Aharbals and do some sunset photography.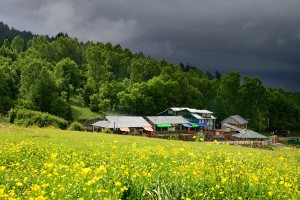 Day 5: Yousmarg
We will start leisurely today as we only have to cover 60 km today, but those 60 Km will be a breathtakingly lovely drive  through the hidden Kashmir meadows. After having breakfast on board, we will plan to reach Yousmarg by around 2:00 pm, having multiple stops in between.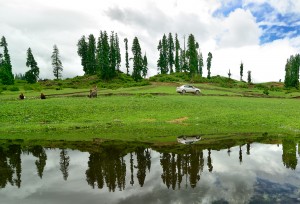 Day 6: Dudhpatri
This will be another lovely 80 km drive passing through some of the most beautiful places of Kashmir, and camping at some of the cleanest meadows of Kashmir.
Day 7: Srinagar
After breakfast, we start our last leg of the drive to Srinagar, where the crew shall drop you back at the airport/ dispersal point for your homeward journey.