Our Team
Quality of our unique product is the direct reflection of Team Leaders and their character ! 
Green Dot Expeditions is steered by it's dedicated Team of professionals,  who care for others first and have plenty to share from the true experiences of their own life. Our Team Leaders live enviable life so passionately to the brim and are `true leaders' in all respects, whom  you would love to emulate. GDE is bound to change the definition of `photography tourism' in India. Being seasoned travellers and photographers they understand your requirements in depth and are constantly keeping a keen eye on the development and improvement of our system of operations.
Under the watchful eyes of our team leaders, is your world on wheels,  shall have all the amenities to ensure that you have a safe environment while giving you access to unexplored locales. You will make unscheduled pit stops to capture the moment in the real situations of rural India while on the move – The journey is more important than the destination!
Capt Suresh Sharma & Dr Rajbir Kaur : Founders & Team Leaders Ops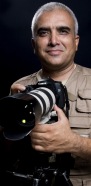 Capt Suresh Sharma is fondly addressed by friends as`CAPTAIN', is the one who has given shape to his dreams and has lived with them … accrued the traits of a true leader. Has lived like a free bird who could not be caged by the worldly compulsions. Loves to travel and pursue photography, passionately; supports nature conservation zealously. Meandering around like a snake, knowing no boundaries, Suresh makes anyone envious with his life style and the life he has lived. Spirit of outdoors and adventure got him to the army, but again hung his boots to explore `life' unconditionally. A man with courage to live life on his terms, which most people find difficult. Suresh has dedicated his life to the pursuit of photography as a passion, which he is exploiting as his tool to disseminate awareness about nature conservation and snakes. He has a kaleidoscopic repertoire with an adventurous zest for life – having crossed the half `century mark', connecting the dots of his experiences gives value addition to his knowledge which has now distilled into wisdom. After facing brutal combat situations as IPKF member in the jungles of Sri Lanka he took to wildlife and is an acknowledged authority on snake photography.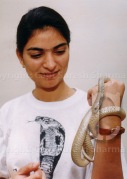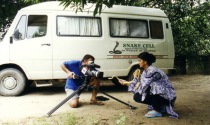 He has championed many social causes including looking after disabled soldiers and finding habitats for snakes lost in the concrete jungles of urban areas, educating people about `snakes & snakebite', self-funded. His wife Rajbir , a qualified homeopathic doctor, is a soul-mate who juggles motherhood with the life of adventure as a team member. Their lives have been enriched by their shared experiences and has supported each other through their common passion, from handling snakes for the photo-sessions of Captain. His creativity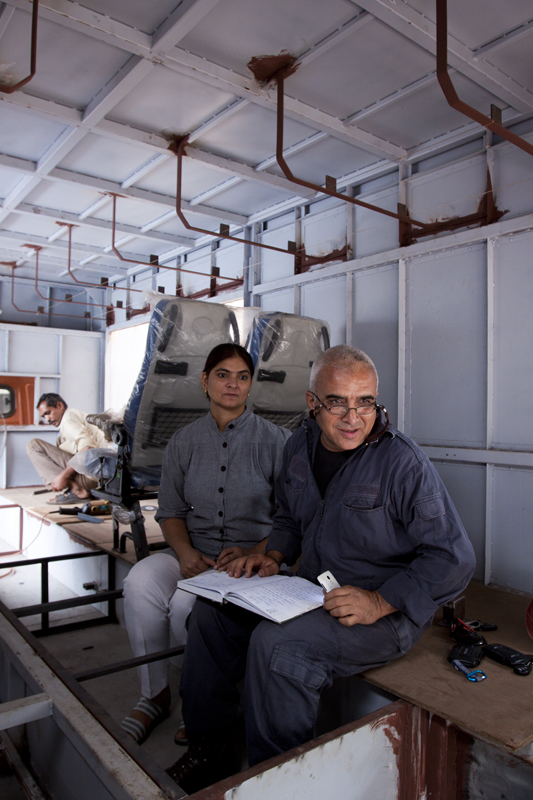 has been acknowledged through the Rashtrapati Bhavan (Presidential Palace) down the corridors of diplomacy in various embassies down to the Bombay Natural History Society and the National Geographic. Capt Suresh Sharma has made numerous presentations at the Indian Institute of Management (Ahmedabad), National Institute of Designing, medical colleges, national parks, universities, Wildlife Institute of India, etc.
Suresh and Rajbir custom built a caravan for their work  and has clocked more than 125,000 kms with family & friends in their home on wheels, called KINGCOBRA, for almost 14 years – an unparalleled feat for any Indian in India. The couple has now founded the `GREEN DOT EXPEDITIONS' to take you to exotic locales where you shall network with world class enthusiasts and freeze frames of your experiences with photo souvenirs to remind you of the wonderful exploration and learning experience for life time.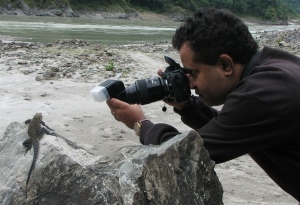 Dr Indraneil Das: Natural History Scientist & Advisor : Neil is one of the most acclaimed Indian wildlife scientists, who has achieved what most Indian wildlife scientists only aspire, especially in the field of herpetology. Indraneil Das received his doctorate from the Oxford University, UK for his work on animal ecology. He has conducted fieldwork in many countries in south and south-east Asia and is a member of the IUCN (International Union for the Conservation of Nature). Being a leading herpetologist in the country, Neil has written several books and as well as numerous research papers on wildlife and has described several new species of snakes and lizards. He was a Fulbright Fellow at the Harvard University's Museum of Comparative Zoology and Scientific Officer of the Centre for Herpetology and Island Ecology, Madras Crocodile Bank. Currently, he is working as Professor at University of Malaysia Sarawak.