SPT-03
SPITI VALLEY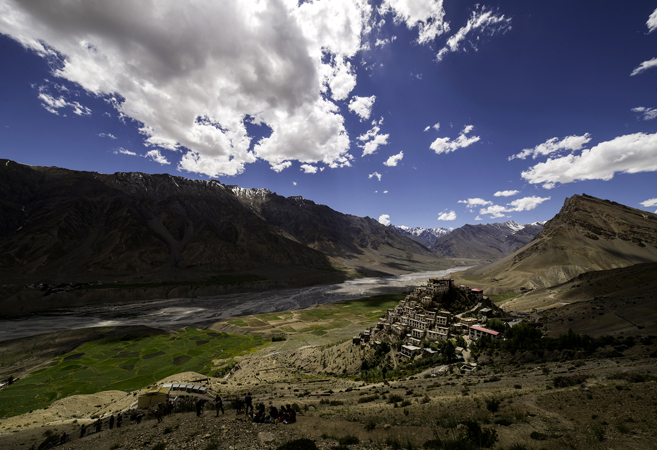 TARIFF:
Rs 28,500
per person for a group of 8. If numbers change tariff will change accordingly. 
Booking is confirmed on 100% payment only, no refunds under any circumstances.
Tariff is non-negotiable.
 
ITINERARY 
Day 1:

Tempo traveller Chandigarh to Rampur, night stay at a hotel. 1 veg Indian dinner and 1 veg Indian breakfast included at the hotel. 
Day 2:

Arrive at campsite around Kaza check-in onboard Taurus, enjoy welcome tea with hot snacks. Dinner from the kitchen of Taurus at the campsite. 
Day 3:

Morning tea and breakfast with Taurus. On a hired transport visit Langza and Hikkim. Night stay at a homestay in one of these villages, 1 veg Indian dinner and 1 veg Indian breakfast at homestay, as per the facilities at the homestay. 
Day 4:

 After breakfast, visit Ki Monastery, villages Kibber and Chichim. Night stay at homestay with veg Indian dinner. 
Day 5:

After breakfast drive in tempo traveller to Chandertal Lake and enjoy spending evening at the lake. Night stay in a camp with dinner as per the facilities of the camp. 
Day 6:

After breakfast at the camp, tempo traveller will drop the group at Manali. Breakfast at the camp at Chandertal and lunch on the way is included. 
WHAT IS INCLUDED 
Tempo traveller as hired transport Chandigarh to Spiti, transport for excursions in Spiti, almost all veg meals are included as per the program and facilities available, except  breakfast and lunch day 1 on the journey Chandigarh to Spiti.

Homestays with veg meals. 

Stay and veg food onboard Taurus. 

One night stay at Chandertal with veg meals. 

1 veg lunch on the way to Manali for the drop

Tempo traveller as hired transport to Chandertal and drop at Manali. 
WHAT IS NOT INCLUDED 
Anything which is not mentioned in What is Included List.