Sukhmani Sharma
(Marketing & Promotions Assistant)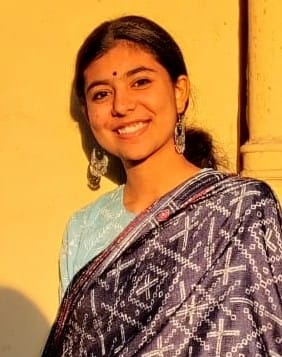 She's one of the youngest core team members. Pursuing her Bachelor's degree in Pharmacy from Panjab University, Chandigarh, she's part of the marketing and promotions team.
Sukhmani Sharma is a Biology enthusiast & an outdoor traveler.
Caravanning since a very young age with her parents, skilled in public speaking, communication & writing, she's also a meticulous planner. She's a go-getter, outspoken and an enthusiastic person
She brings fresh Gen-Z ideas to the table! Always keen on learning and exploring new things. Passionate about all things amazing that life has to offer. She loves the thrill in life!
She has grown up traveling in the caravan – Kingcobra and now Taurus the truck, nurtured to bring Green Dot Expeditions to a new level in the times to come!