Colonel Ajay Kumar Raina, Sena Medal
(Planning & Special Ops)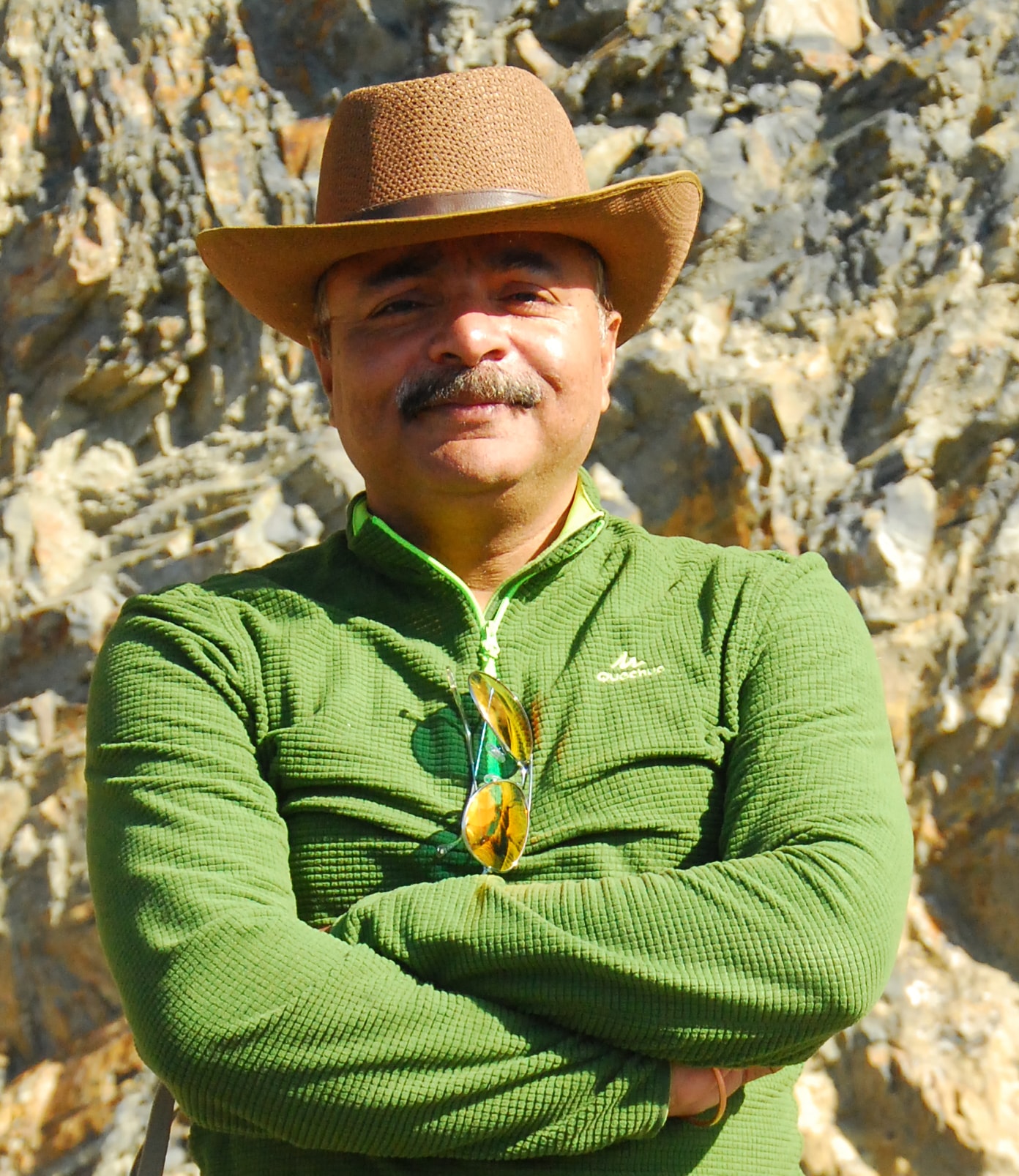 A decorated soldier, a record holder rider, a published author and a successful entrepreneur- some of many dimensions that define Colonel AJ in very basic cognizable terms. Beyond such visible and well documented traits, is a person who comes across as an easy, happy-go-lucky kind of a man who is equally comfortable consuming a formal seven course meal as well as eating stale food straight from a rolled tissue paper. Now out of his uniform, he is a successful entrepreneur in the tourism industry.
From Mountaineering to snow skiing to river crossings to parachute flights to balloon rides to high altitude off-roading, he has done it all. He, along with his spouse and two years old daughter were mentioned in Limca Book of Records (2011) for triple riding across all major passes in Ladakh without any back up support. As a couple, they rode across Marsimek La, then the highest motorable pass, in 2009. He was awarded the fourth highest peace time award for bravery for his gallant military action in 2005. At a very young age of 43, he went back to a reputed business school to earn two years full time MBA in Finance and came out as the topper of the course.
He is a freelance blogger and a writer with four published books to his name. His experience of more than 27 years in Army, his qualifications in academics and his passion for travel and hosting, all together, make him a worthy member of our team of professionals. He possesses mastery over camping, rescue, survival and hospitality at offbeat locations with or without any supply lines. He is sure to be our man Friday if and when we are put to some real 'beyond the world' tests in the field.