GJ-01
Taurus, one of its kind infrastructure, offers the best family holidays, offbeat soft adventure, experiential holidays, best of romantic atmosphere with best of field meals of high quality, match as of now in India. Field operations are lead by Capt Suresh Sharma himself, who will be there onboard to ensure quality of warm hospitality. The trend setter infrastructure, game changer on such trails gives meaning to family life and companionship at the same time. It connects the missing dots of life for friends and families. Come with us as we take you through an extraordinary way to explore the wilderness of Kutch (Gujarat) beyond the routine holidays. Enjoy a splash at secluded peaceful beach where tranquillity in plenty and no touristy crowds.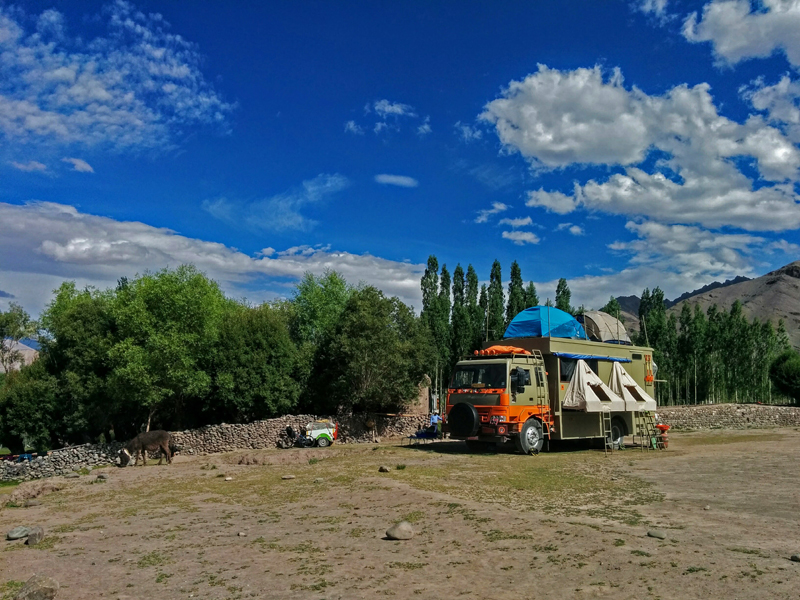 Day 1: Travel from home and arrive at campsite which is near Samatra village, 20 kms or so from Bhuj. Check-in and relax for the day while enjoying the experience of wilderness and nature. And of course the hospitality of the kitchen and crew of Taurus. About 19 crocodile relaxing in their own habitat will keep you charmed, of course from a safe distance.
Day 2: After leisurely breakfast, departure for Pingleshwar Beach where we are going to enjoy the music played by the waves of the Arabian Sea. It's a dream of everyone to spend a night at a secluded and safe beach in nomadic style but still with some comforts. What one needs is tranquillity, some private moments with own companion, a light game with friends, splash with family at such a place to rejuvenate in real with moonlit night or the billion star-studded sky. Sitting and watching the waves over your plate of hot snacks while sun sprinkling its light to turn the waves into molten gold. The privilege of enjoying absolutely private sunset is either of the rich or the royal gusts of Taurus.
You may enjoy a walk on the beach where there is hardly anyone as touristy crowd. A hot cup of tea with pakoras (hot snacks), followed by homely Indian veg meal, a treat beyond "5Star".
Day 3: After breakfast Taurus will drive you to Lakhpat Fort – a lesser known heritage in ruins lying on the western most edge of the Indian border, overlooking the vastness and expanse of marshy land and the ocean. Enjoying sunrise here is a treat to which only few are privileged, we proudly can say that the guests of Taurus will have luxury here which no one can dream of. Visit and enjoy the hospitality of the World Heritage Site – the historical Surudwara Sahab (the Sikh temple) where Shri Gurunanak Dev Ji had stayed for 21 days before setting on spiritual voyage to Mecca. One gets to see the artefacts used by Shri Gurunanak Dev Ji.
After a liesurely walk around inside the Lakhpat Fort one wonders why so much heritage is lying in the state of utter neglect but it certainly takes you back on timeline and those who can imagine it offers a treat of history of a different kind.
EXTENSION OF THE EXPEDITION
This is being offered for those who may like to book as a group for the world famous Rann Festival at Dhordo.
On the Day 3, we drive to

Rann Festival

, on arrival walk around the "white ran" and explore and enjoy the cultural treat and camp away at a suitable place, preferably away from the touristy crowd.
On the Day 4: we will drive you to

Bhuj

and check in a hotel or departure for home.
WHAT IS INCLUDED
 Stay and food, transport, for the above program Samatra to Samatra.
WHAT IS NOT INCLUDED
Journey home to Samatra.