Cycling Expedition with Campervan Camping Rural Kutch
Pedal your cycles on the roads less traveled through the rural villages and exhilarating countryside of Kutch (Gujarat) with safety and exhilarating experience.
HIGHLIGHTS
Route: Bhuj, Samatra village, Pingleshwar beach, Lakhpat, Dhordo (Rann of Kutch), Bhuj 
Available: For all Indians holding Indian passport.

Best of Rural Kutch 

Activity Level: Moderate, average fitness
Start: Bhuj
Finish: Bhuj

Total Distance: 411 kms. 

In a day 25 kms to 117 kms

Days: 5 

Group Size: max 10
Support vehicle with limited seats
Road: 100% tarmac (95% good, 5% poor conditions). Some sections may be in a poor state with potholes and some very small patches covered with sand. The terrain is flat. Overall its treat to ride on this road.
Hosted by India's most elaborate Overland Truck Taurus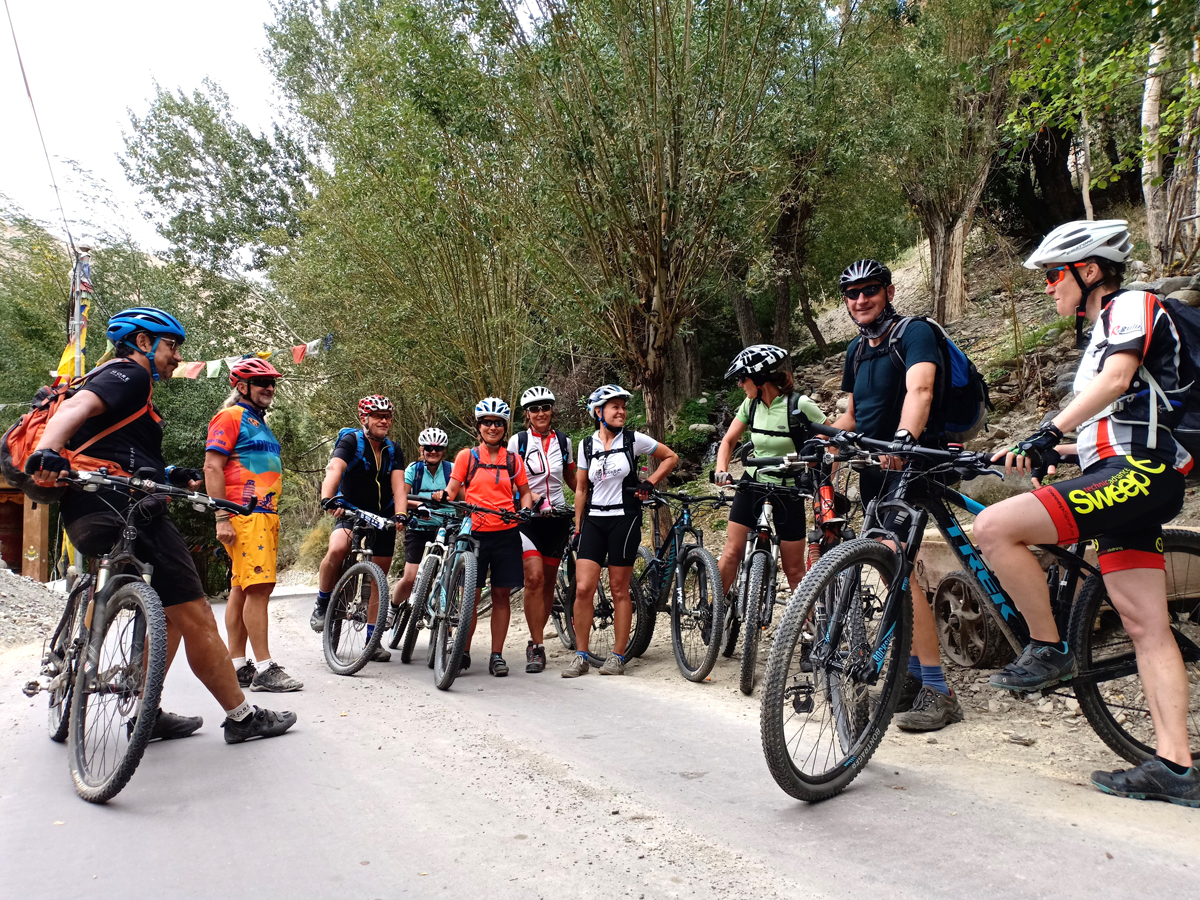 We host cycling tours/ expeditions in rural Kutch and Rajasthan. Logistics is provided by Taurus – the best RV (recreational vehicle with features of caravan and motorhome, mobile camping saves time.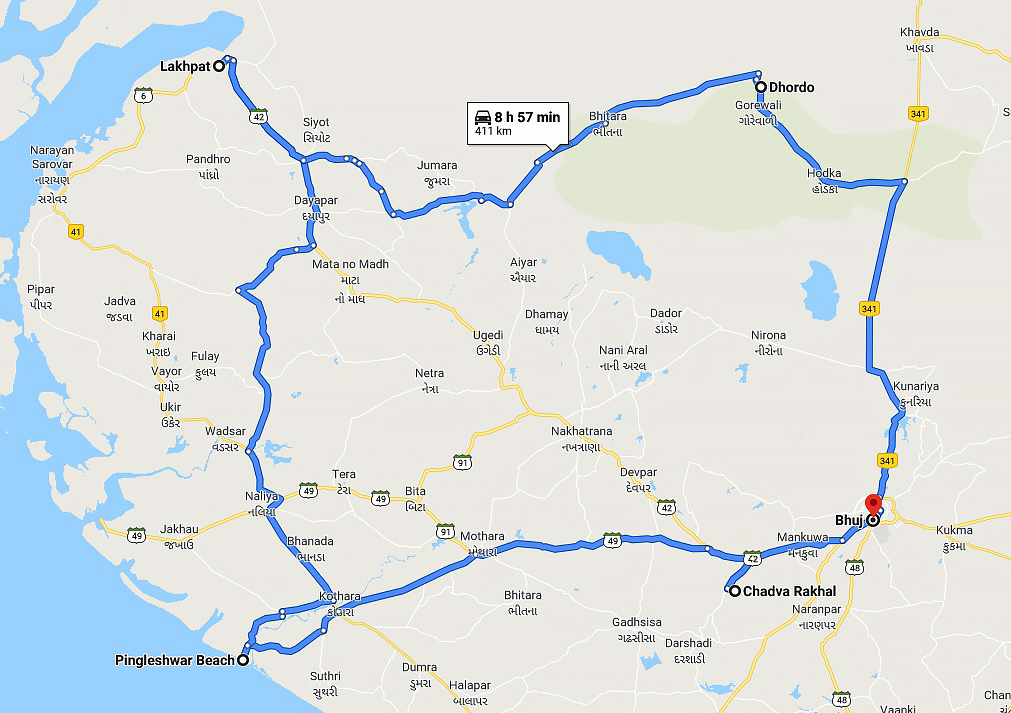 ITINERARY AT A GLANCE  
Day 1: Arrive at Bhuj, ride to the camp about 25 kms (optional). Night at the camp in the wilderness, next to wild crocodiles. Dinner and night stay hosted by Taurus. 
Day 2: After breakfast ride to Pingleshwar Beach, 87 kms, good road. Enjoy beach holidays, no touristy crowd. Night stay at the beach hosted by Taurus. 
Day 3: After breakfast, ride 117 kms to Lakhpat Fort, visit UNESCO Heritage Site, the Sikh Gurudwara. Explore the Lakhpat Fort. Night stay at Lakhpat. 
Day 4: Breakfast, ride  100 kms through rural Kutch to reach Dhordo – the site of Rann Festival. Night stay in the  camp hosted by Taurus.
Day 5: Enjoy your leisurely breakfast, ride 87 kms to Bhuj and the program finishes on arrival at Bhuj city. 
WHAT IS INCLUDED 
Stay in the camp hosted by Taurus in the dome tents, as seen in the photos. 

On arrival at the camp, 3 Indian veg meals (one egg preparation) per day with filtered water. 

Morning evening tea.

Support vehicle.

Refreshments on the route. 

Support vehicle
One lead rider
Basic medical first aid kit with oxygen cylinders
WHAT IS NOT INCLUDED 
Journey from home to the Camp and back home. 

Bicycles.

Pick up and drop. 

Hotel at Bhuj.

Any other extra transport, special diet, personal needs and choices for anything. 

Accidents, insurances of all kinds, medical aid, transport for rescue etc. 

Any spares and service for the cycles. 

Basic first aid kit with oxygen cylinders
Anything which is not included in the list WHAT IS INCLUDED
Note: If you have some standard expectations on such holidays/ expeditions, please write to us for clarification.
SPECIAL NOTES for cyclists
Prefer to carry your own bicycles.
We may provide you cycles from the third party, at extra cost, if mentioned at the time of the booking. But get your own saddle and pedals.
Its a tar road and you may bring road bikes and ATBs.
It will be a level road and there is hardly any gradient to mention, its flat.
Average fitness to do flat road trip of 100 kms.
Please bring your own personal kit for riding (helmets, riding goggles, clothing, sipper, shoes, socks, lights) to be carried by cyclists.
We strictly follow an SOP and we expect the riders to follow the same for hassle-free rides and for the safety of everyone.
An elaborate instructions and list of items to carry, soon on your confirmation of booking.