Ladakh
LIVE WITH YOUR PASSIONS
LIBERATE YOURSELF
UNLEASH YOUR DREAM 
PAMPER YOUR SOUL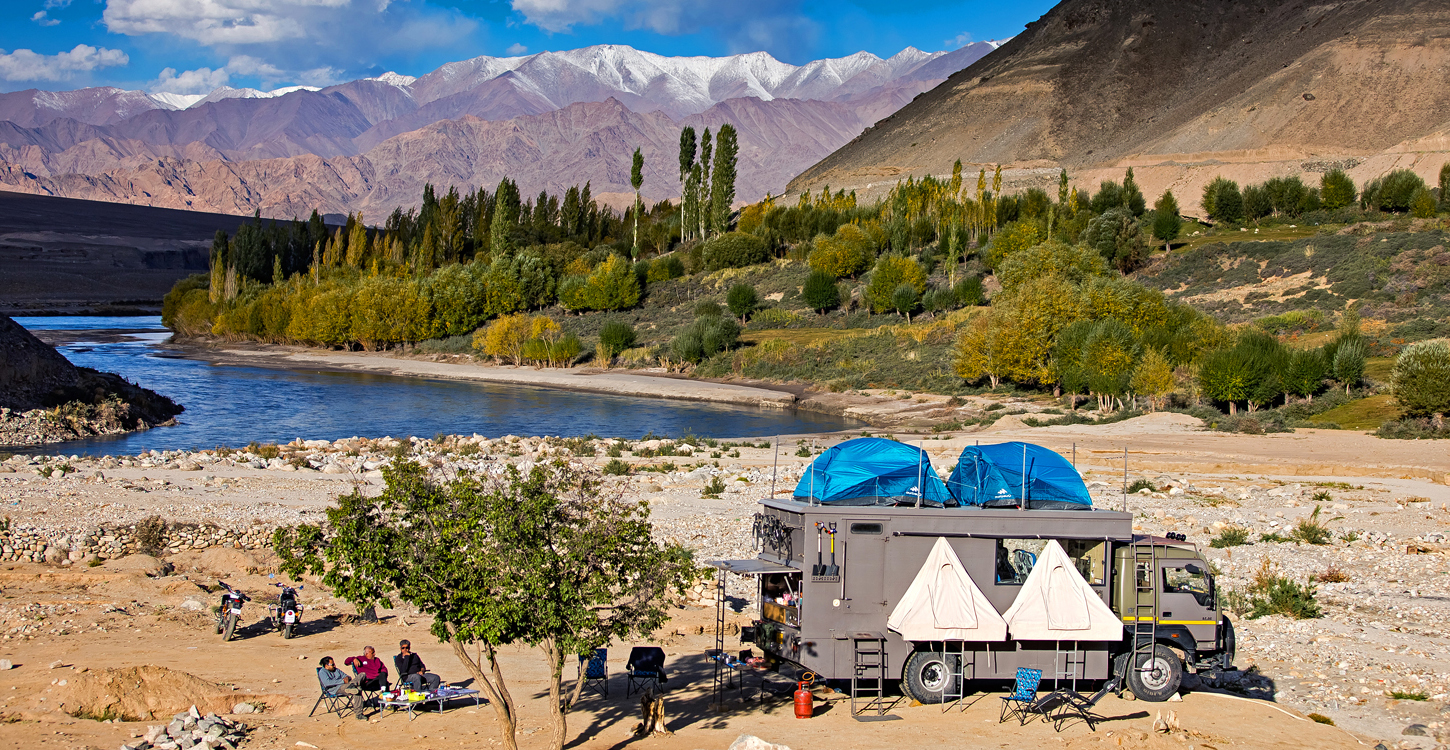 Ladakh is God's gift to those souls who are passionate about outdoor life and photography lives in their veins. To experience the invisible Ladakh beyond dreams, one needs to have patience, maturity, blend of skills and good logistical support by the experienced like that of Green Dot Expeditions. You pamper your soul and we shall take care of all those nagging logistics which become invisible hurdle for outdoor life. Taurus offers rendezvous with the hidden treasures of Ladakh, where you unleash your passions; while experiencing the invisible Ladakh beyond dreams. It's an experience of 'cosmic adrenaline' for outdoor nomadic while being onboard Taurus.
We shall fulfill our promise by taking you to the doorstep of nature at its best. Also, at Green Dot Expeditions we believe in destiny, our destiny to serve you, and your destiny to immerse yourself in the experience we provide, and take exceptional photos on the 'journey of your soul'.
And Taurus is inspiration to anyone to live life only a few lucky can dream and live. Taurus is changing the face of exploration in India and the definition of 'Photo Tours'.
We don't sell tours, we share experience…
Itineraries are coming shortly. To avail

special offers

, please register yourself with us and will intimate you via mail.