Our Tours
Explore Tranquility for Soul?
Explore Beyond the Ordinary
Spend Quality Time Together
You dream it…We'll make it happen!
Green Dot Expeditions offers you the best outdoor experience with the best comfort within the constraints of outdoor mobile camping, simply unmatched in the industry. We offer you different kind of experience whether you are a photographer or to have a visual feast as a traveller and love outdoor life. We offer you your `home on wheels' for the following tours. Explore, relax and enjoy with us in complete peace.
Our expeditions are quite malleable – full of FREEDOM & FLEXIBILITY, so please prepare to be adaptable and open to new experiences, your inclination to embrace the unfolding of events is vital; outdoor life throws surprises, no guarantees of anykind. Each expedition is a unique and animate entity, dependent on the diversity of participants. Come with "an open-minded curiosity" and a positive attitude and you will be on an exhilarating trip of lifetime. Above all, have faith in us.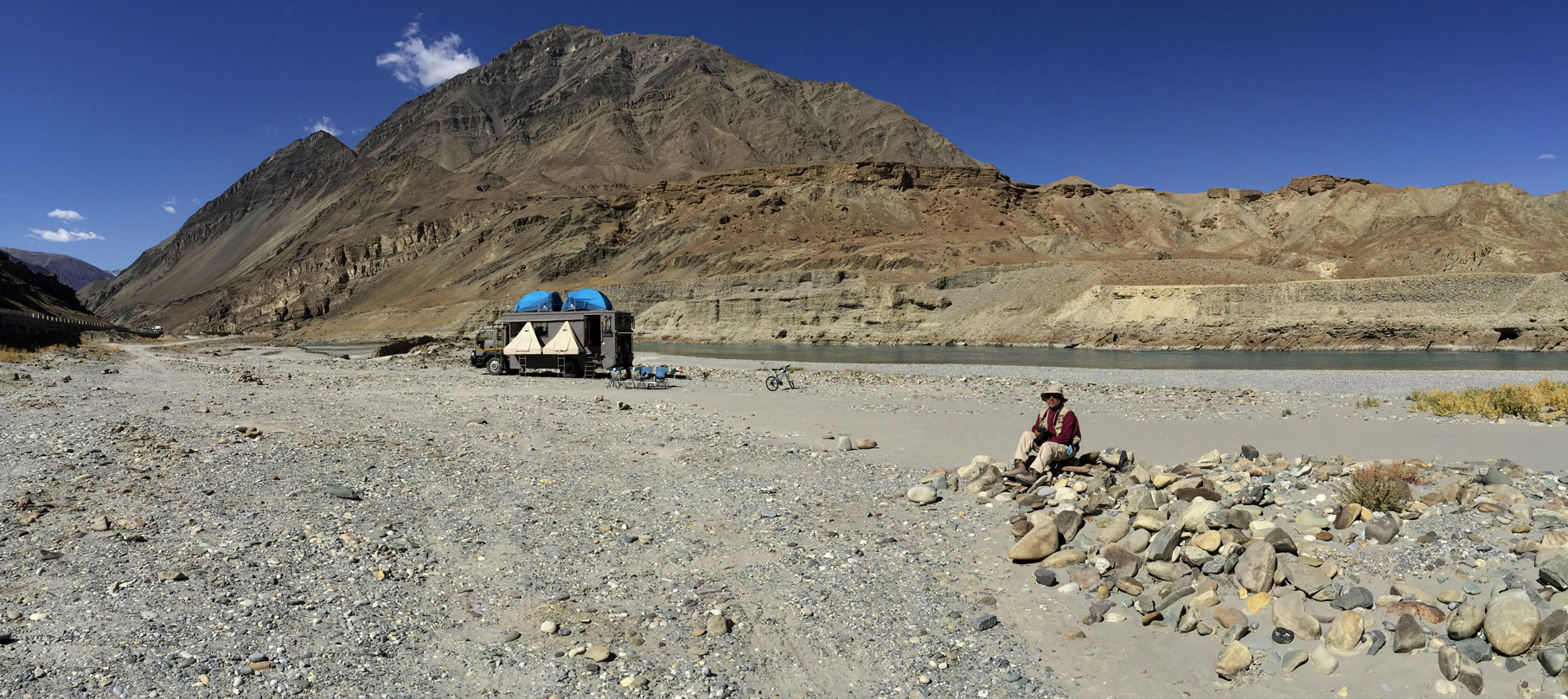 OUTDOOR EXPERIENCE:  We set the right stage for QUALITY TIME TOGETHER for friends, families and couples. Take travellers, explorers and photographers beyond the ordinary and invisible … We organise holidays for the spirited travellers who are seeking true outdoor experience.  We bet, no one could provide you `pure outdoor experience' better than what we offer you in India with comforts on the move. Imagine sitting on a sand dune, under the sky full of bright stars and galaxies (which you do not get to see in a city), sipping coffee and reading a book with your LED light on the banks of gurgling mountain river or a small stream. Exploring lesser known destinations with your camera, where regular tourists do not go for lack of logistical support at `off the beaten track'. Enjoy peace and tranquility!
Whether you are family who wants to spend quality time together away from the maddening rush of modern life to strengthen the family bonding, a newly married couple to set their life ahead by spending time together in a place of tranquility, traveller and explorer, photographer seeking locations and subjects which are unexplored; we offer the best.
PHOTO EXPEDITIONS : We offer the most personalised photo tours in India,  in a manner which is the most suitable and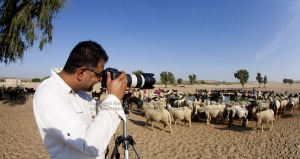 result oriented for outdoor photographers – saving your energy, time and money. We specialise in `photo expeditions' for the passionate photographers of all levels who are engaged with their high pressure jobs, but seeking to explore India with their cameras. You rejuvenate yourself by defusing your stress with us. We shall take you to the right places at the right time and your camera shutter won't stop bugging others. And what else…provide you all the logistics right there in action. With us you won't be able to take eyes off your viewfinders.
These expeditions adapt each itinerary to make the most of photographic opportunities, when on our photo expeditions.
PHOTOGRAPHY WORKSHOPS: We conduct special interest photography workshops, the ones which are usually NOT on the agenda in the market. We have variety of locations for our workshops and different durations, not stereotype workshops in hotels. Holiday and workshop, all packed in one. Basically, to groom you as a better and successful photographer.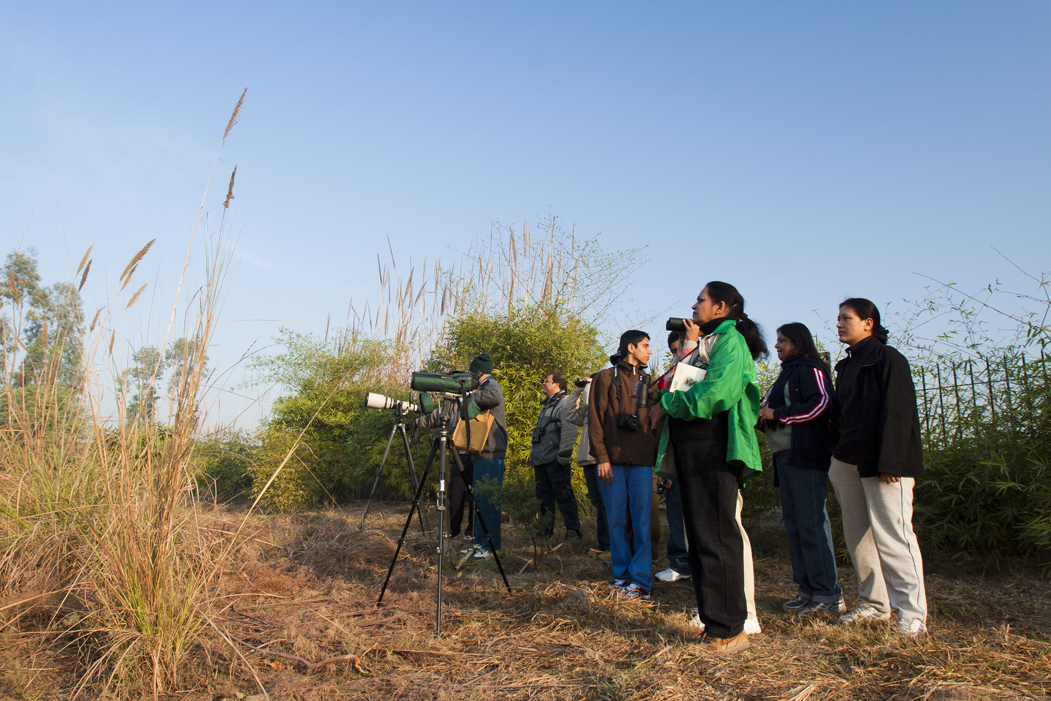 BIRDING TOURS: We shall offer you a rich birding experience like you never had before! If you stay in a hotel, resort or a lodge, you will have to travel quite a bit to reach the spot every morning and evening; with us you save your precious time and energy, as you do not have to travel for night stay. Imagine, spending night next to a birding site and getting up early with whistling and chirping of birds, and you exploit every minute of the morning time. You get your hot coffee while birding… you do not need to carry all the gear from hotel room to the transport and then to the birding site. We are always at a stone's throw. What an experience!
CYCLING EXPEDITIONS: There can not be a better experience than exploring rural India, especially Ladakh, Spiti Valley, Rajasthan and Gujarat, on bicycles. Majority of you who wish to do such expeditions so on your own, but the lack of suitable logistical support discourages you from doing so. We shall carry all your baggage, provide you refreshment breaks enroute, service team will render you support all the time, offer you hot meals on the move wherever you reach, a comfortable bed ready to spend night, etc. Even if you choose to take a brief break from cycling then hop on to our support vehicle. And to top it all, you get to enjoy a good night sleep in that wonderful country side; no need to wade through the honking and pushing melee of the concrete jungles to reach your hotel for the night. Stay away under the open sky! Also,  we are going to provide bicycles to those photographers  who will ask for one at the time of the booking of the tour, to cycle around and photograph in Rajasthan, especially. Its safe in the country side and good roads.